For our first family holiday outside of the UK/Ireland, we decided to visit Nice in the South of France back in September 2014.
Why Nice? 
The main reason was the short flight time, yes back then we were a little nervous about the thought of a long flight with a screaming 16 month old toddler.  We were able to fly direct from Belfast (although we did return via Dublin) and flights were relatively inexpensive at that time of year. The bonus was we were able to knock off two countries in one go, with a day trip to Monaco, to see how the other half live.
Where is Nice?
Take a look at my handy map…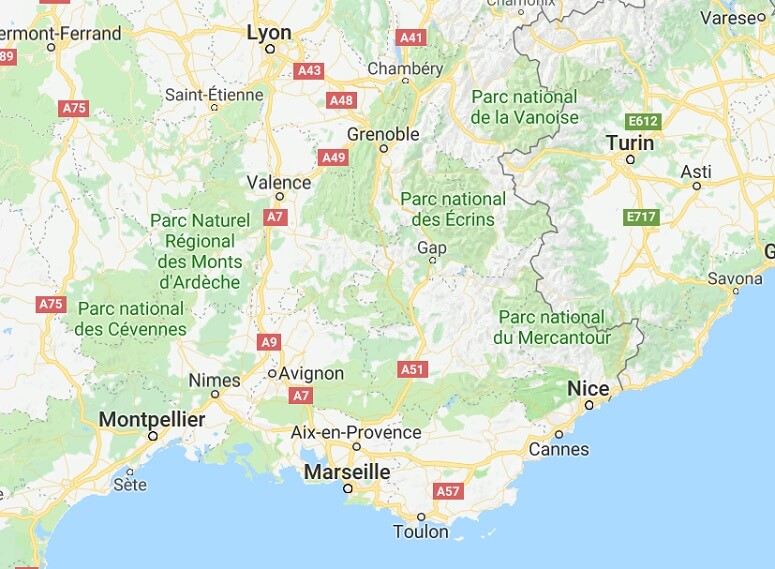 Nice is located in the most South East corner of France before you enter Italy. On the coast called Côte d'Azur
Currency
Euro, like the rest of France.
How to get there
I would say most airports with low-cost airlines in the UK, Ireland and Mainland Europe would all fly directly into Nice now, due to its increasing popularity.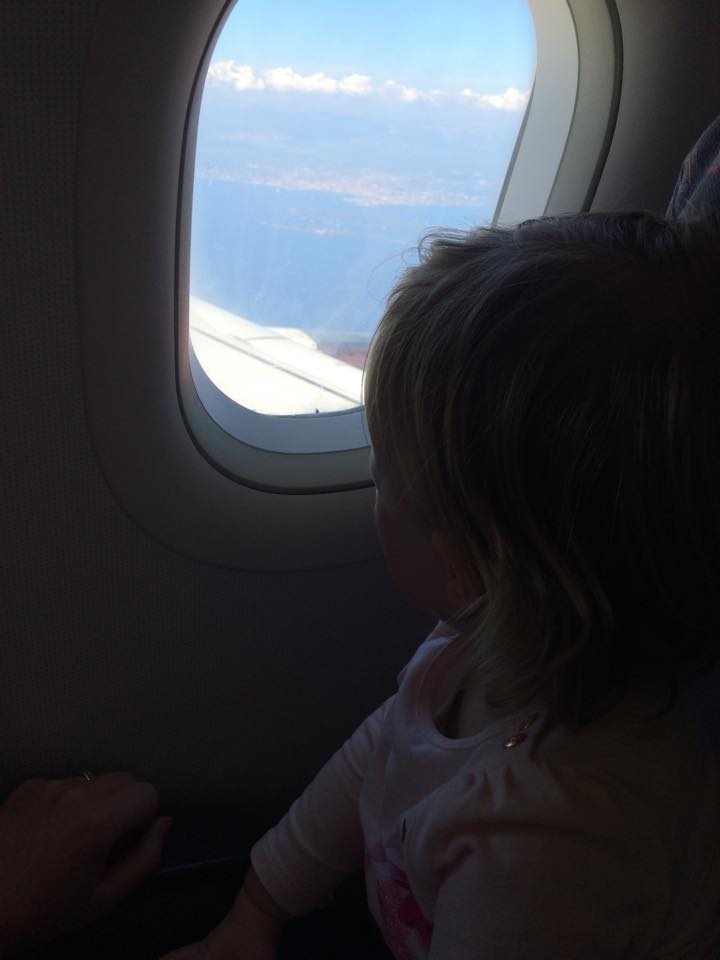 Getting to and from Nice Airport 
It all depends on where in Nice you're staying. We stayed in the Ibis Budget which is on Californie Lenval, and used the local bus service to get us from the airport. There is an express airport bus, but it was by far more expensive than the local bus yet it followed the same route, through the same traffic so from what we saw, was no quicker. Plus unless you're staying central it's going to be no use as it won't stop.
Bus information can be found using the link below, the bus stop is directly outside the airport on the main road, stay on the airport side.
http://www.bestofniceblog.com/transport-in-nice/getting-to-and-from-nice-airport/
Personally, I avoid using taxis when travelling in foreign countries as generally they can be pretty expensive for easy prey at an airport with suitcases, but Uber is an affordable option if you don't fancy the bus!
Where to stay
That all depends on your budget, Nice is coming down with hotels, B&B's, guest houses, Air bnbs etc. However, we were on a budget for this trip, having just blown all our money on a registry office, and a couple of wedding bands (who says romance is dead) so we selected this Ibis Budget: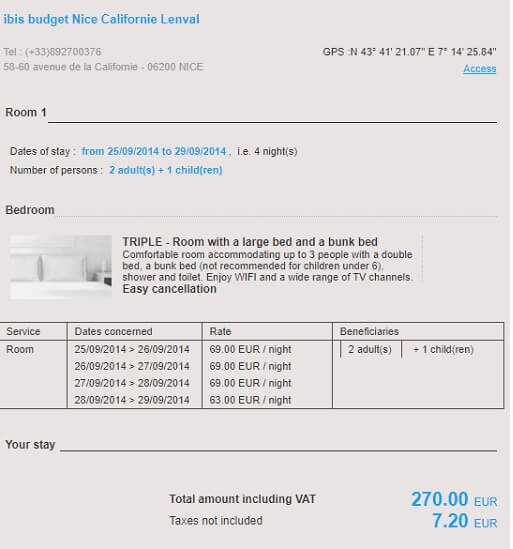 As you can see from the price it is really cheap compared to what else is on offer, if you're looking for something basic this is the place for you.  I'm not going to lie, when Nicola first walked into the room, the look on her face said it all, but it had the necessities; a bed; a toilet; a shower; and some random hangers in the corner of the room!
The only downside is it doesn't have a pool, but the seafront is a couple hundred metres away, so what more could you want!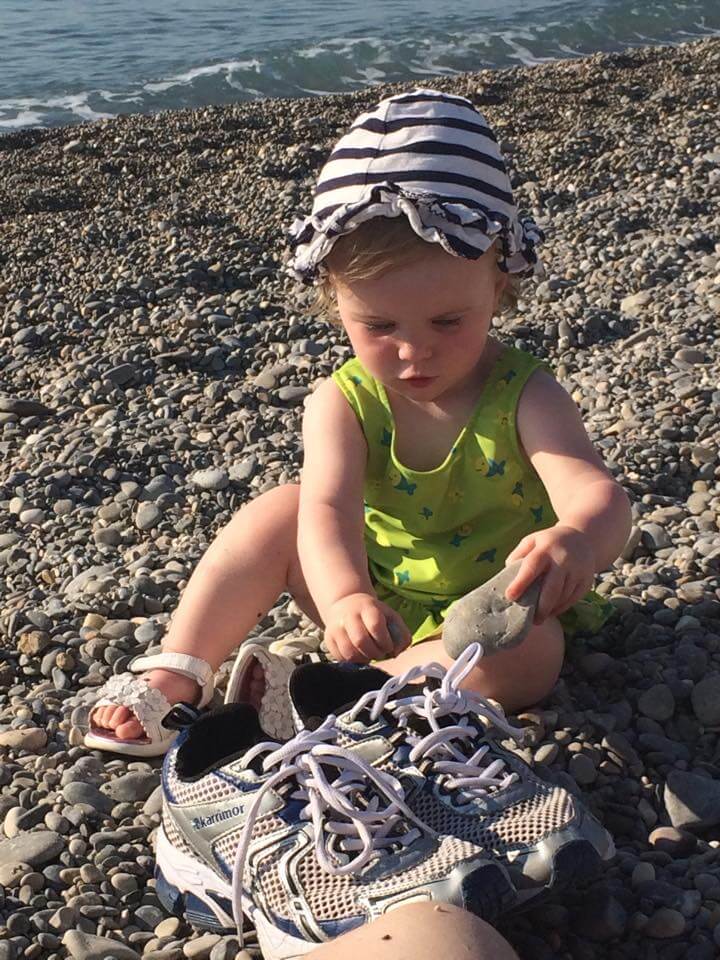 Things to see and do
The beach is very stony and the sea can be rough, the local kids were happy playing in the tide, but I was unsure.  If you're looking for a more relaxed calm beach there is one with sand in Villefranche-sur-Mer, it is really handy to get to, by train from the main train station on the main line towards Monaco.
There is plenty to do for the kids along the Prommenade des Anglais to keep them entertained, if you fancy a walk it runs the whole way from the Airport to the Jardin Albert 1er.  There is very little shade along the way, so keep the sun cream topped up and water on hand,  or do the walk in the evening.
Cours Saleya market is a lovely farmers/flea market which sells just about everything from fruit to bits of metal a local is looking to get rid of, a wonderful place to visit first thing in the morning.
Jardin Albert 1er garden is the beginning of a park that runs about a mile up along the side of the old town, in here you will find flower gardens, grass areas for the kids to run about, a beautiful carousel and an area called the Fontaine Miroir d'eau which has water fountains and cold mist shooting from the ground if the kids fancy a cool down.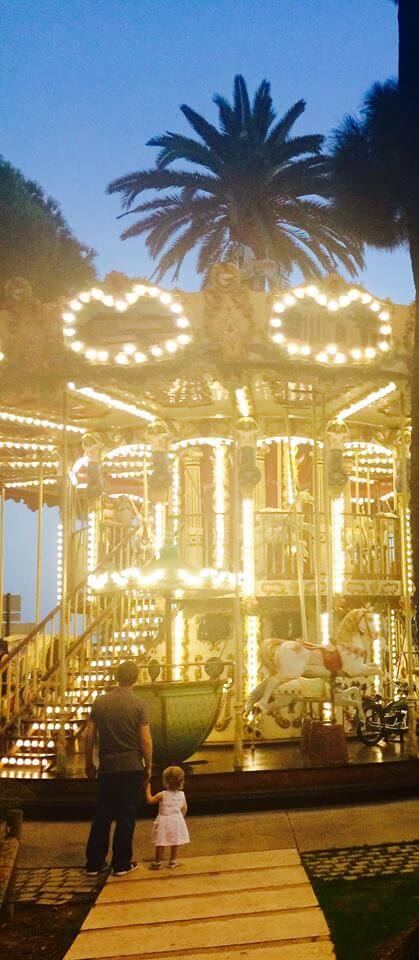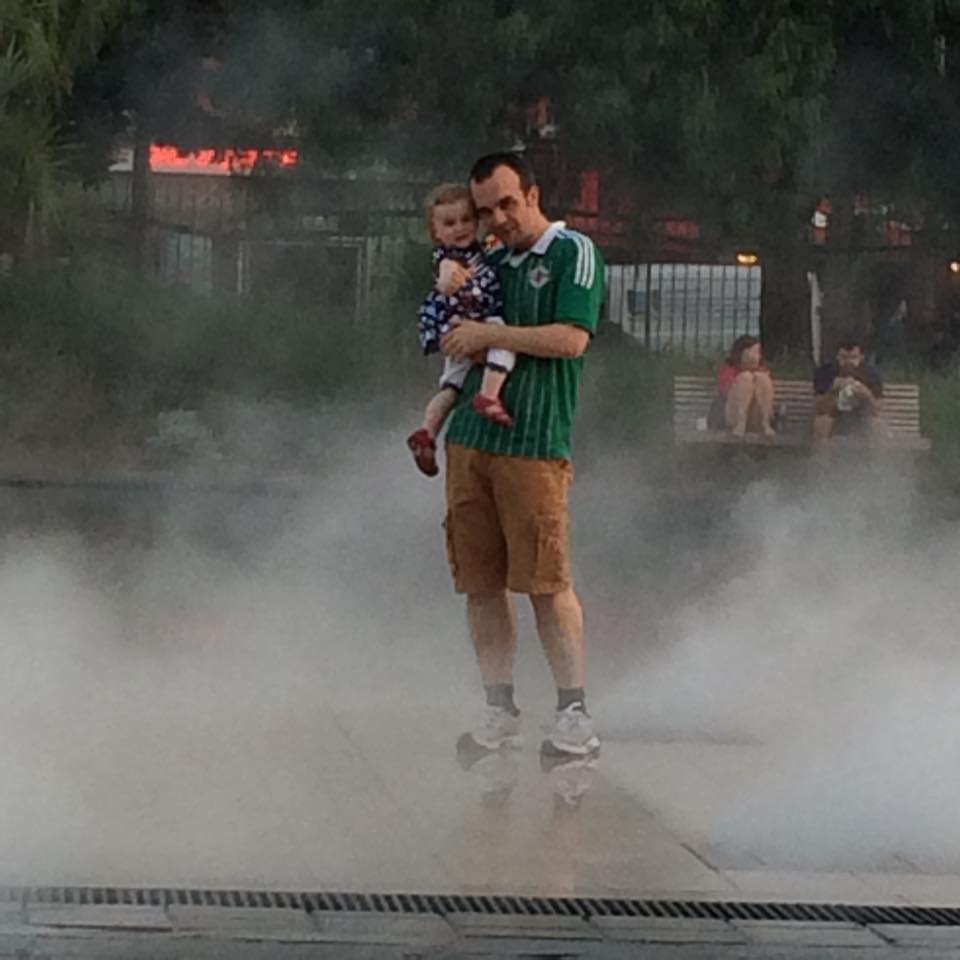 Do not miss out on a trip through the archways and into the old town – get lost in the many side streets, while soaking up the atmosphere.
Above the old town is the Colline du Château, from up there you will get amazing views right up to the airport and on the other side across in the direction of Monaco. We went up during the day and to be honest, it was a steep climb. We didn't do it at night, but I'm led to believe the views are just as good. Sadly we didn't have our camera that day, but I fully recommend anyone to make the hike – it's worth it.
Food and Drinks
The quality and price of food and drink can vary across Nice with no clear area to eat or drink which is cheap. Some places do seem to increase/decrease their prices depending on the season. There is no shortage of Italian restaurants, street vendors selling pizza slices, and ice-cream and of course, where would be complete without good old McDonalds!
We mainly ate in and around the old town. We had some wonderful meals and we had some horrible meals, the worst from memory was in Cours Saleya market area, which turns into a tourist trap at night for unsuspecting tourists, which we didn't know at the time.  However, the next night Nice redeemed itself with a tiny restaurant hidden down one of the back lanes of the old town, it was popular with the locals, which from experience is always a good sign.
For breakfast and lunch to cut down on costs, we visited some of the local grocery shops and grabbed fruit, snacks, water, bread, and ham for picnics on the beach, had we eaten out every day for every meal, it would have been a very expensive holiday.
Things to do nearby 
Monaco – A very short train or bus journey from Nice, if you're getting the train I recommend sitting on the upper deck and on the sea side of the train as you will get some epic views as you travel across.
Cannes – Again a very short train ride away and a far superior beach compared to Nice, it's where the rich and famous hang out, so expect prices to match.
Avignon – A gem that no one I have spoken to know about, it's a three hour journey from Nice, I would perhaps recommend this for a stopover rather than a day trip.
Grasse – If you're into your perfumes, Grasse is claimed to be the capital of perfumes, a short journey from Nice will prove or disprove that.
Would we Recommend? 
Yes!! I have since been back to Nice for Euro 2016, the city was still as vibrant and wonderful as ever, but even more expensive as it was during peak season, so recommend a visit when it's slightly more off-peak when prices are cheaper and it's cooler compared to the summer season.
Top Tips
1. Use public transport or Ubers don't be caught out with taxi prices as it will empty your wallet.
2. Shop around for a hotel within your budget, there are some further out which with minimal fuss might suit your budget better.
3. Sound out (listen for the French accents) where the locals are eating for a guaranteed better meal.
4. Don't be afraid to see outside Nice, there is a lot more to offer a short train journey away.
5. Don't lick the stones, even if it's your first time tasting salt – it's not worth it!