Nicola isn't what you'd call 'the camping type' so it took some time convincing her to let me buy a tent!!  A field in the middle of nowhere was a complete deal breaker.   After a bit of research we found Watertop farm.  It had toilets, hot water, and plenty to do nearby, so off we went.

http://www.watertopfarm.co.uk/
Where is it

Watertop farm is around an hour drive north from Belfast.  Situated on the  north coast of Northern Ireland, the closest town to the farm is Ballycastle a 15 minute drive away.  We opted to use the more direct route this time, but in the past I have chosen to use the coast road, which is absolutely beautiful.
Off we went camping!
I wish I had taken a picture of the car. Nicola packed, pillows, duvets, hair straighteners- basically every single thing we own was packed into our car!
Arrival
On arrival,  we went to the site office to get our pitch number and made our way to the camping area.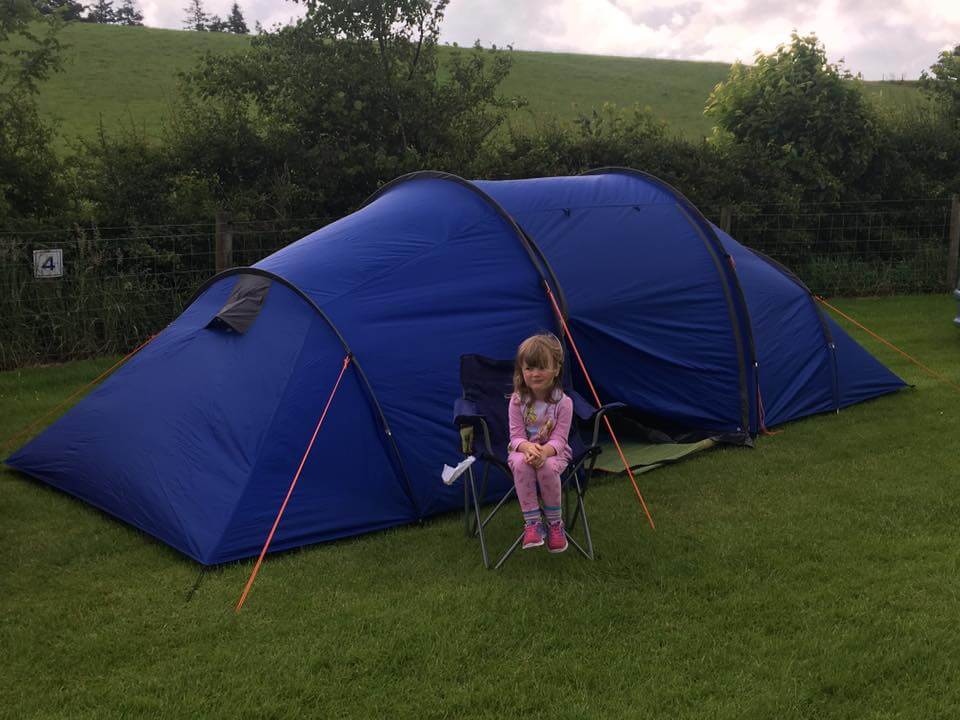 As it was getting late, we quickly got set up, had a couple beers, a wash, and onto bed.
The toilet / shower block is beside the main farm buildings, the showers and toilet facilities were excellent and spotless.
What to do
We were woken early by the cows in the field behind so decided to take Geoffrey the dog to the local beach in Ballycastle.  We went for a lovely walk, although as it was a bit stormy he wasn't up for a dip in the sea.  Be careful there are signs up saying dogs on lead at all times.  I'm not sure how strictly this is enforced,  as we noticed  a lot of  dogs running about.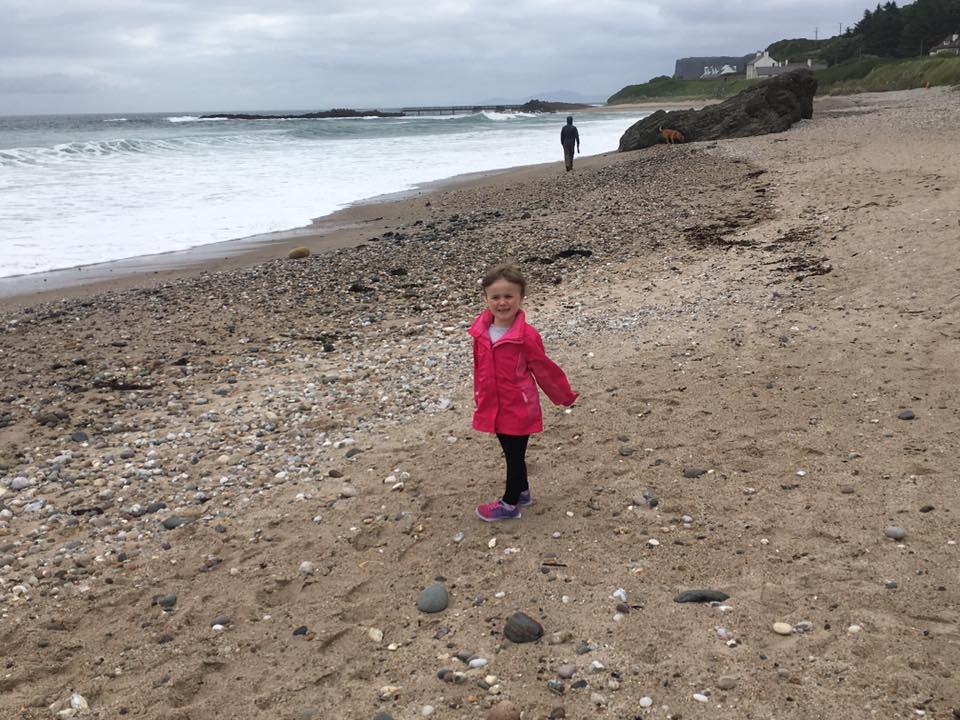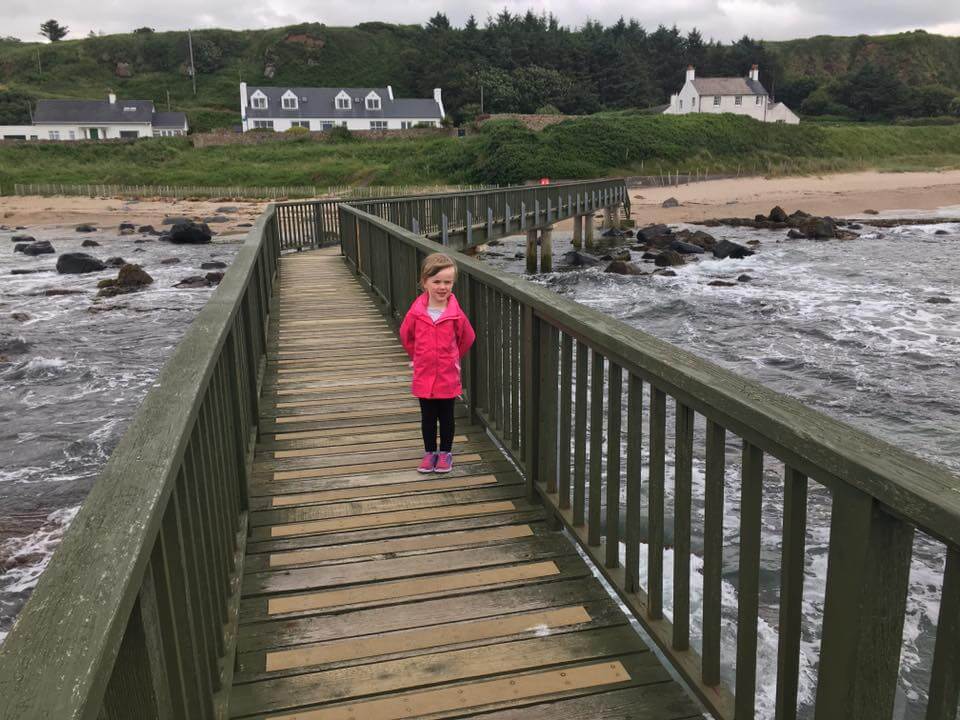 On the way back I saw signs for Torr head, which I'd heard about, so decided to go for a look.  Wow.  It is a beautiful part of the world.  It's at the bottom of a very steep hill, but worth it!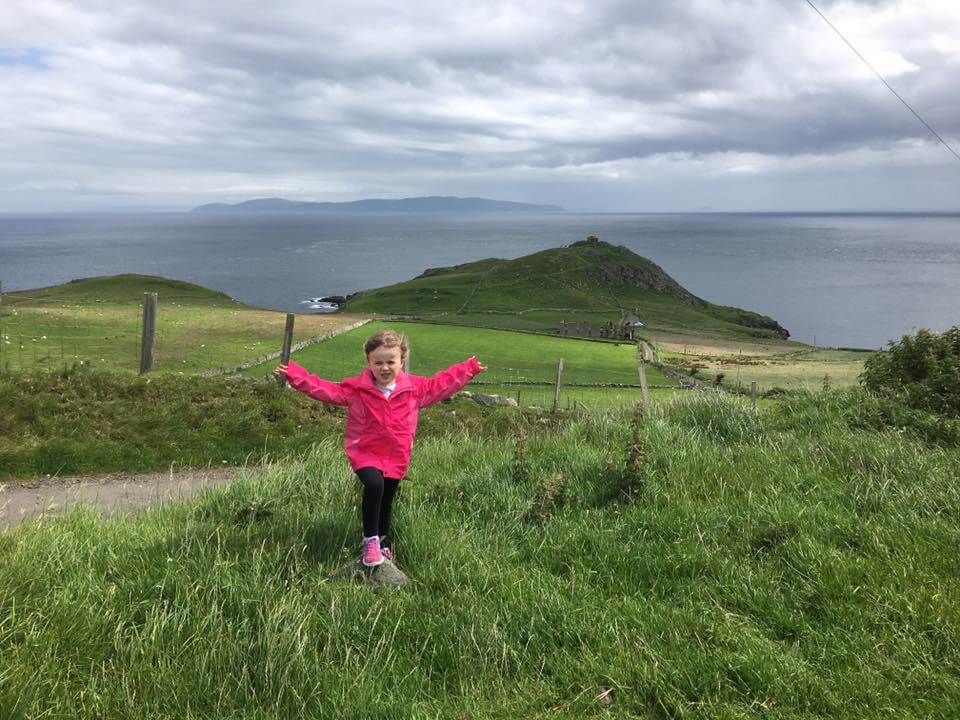 The Farm itself
The farm opens to the public at 11 am most days. Do check the website above to confirm before making the journey.  If you're not camping entry into the farm is £3.50 for adults and £2.50 for kids.  Entry includes the petting zoo, beautiful walks around the farm and the small play park.  If you want to do other things like take a boat out on the lake, Paddi wagon, go karts, etc. this will cost extra.
Megan, who was 4 at the time, was able to do most activities.  However, for her age group the horse riding was a short trot up the hill. Older kids go on a proper trek.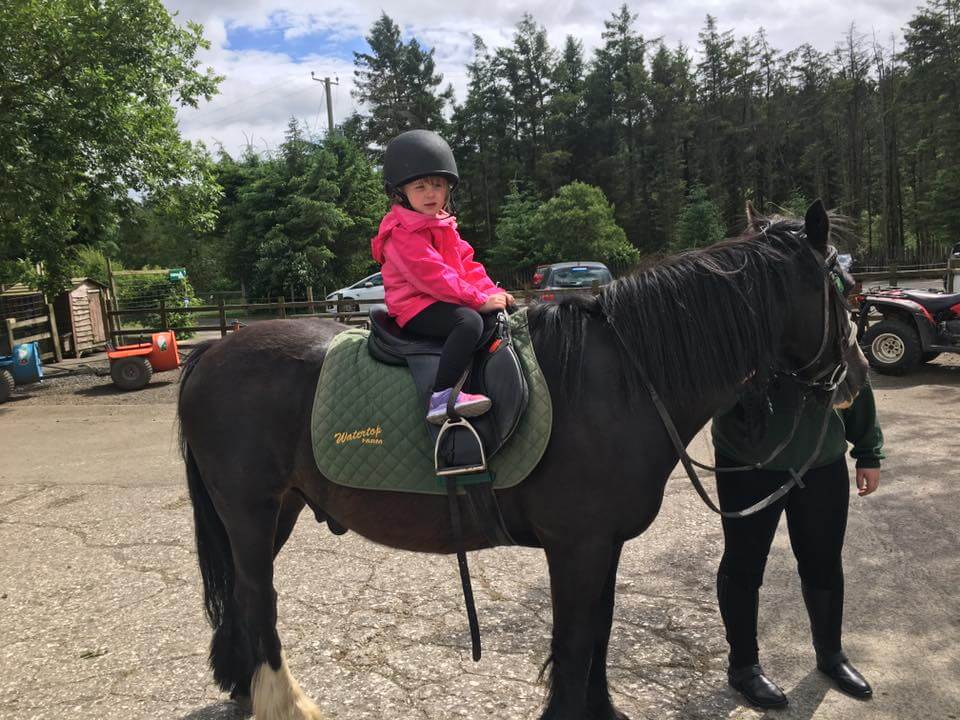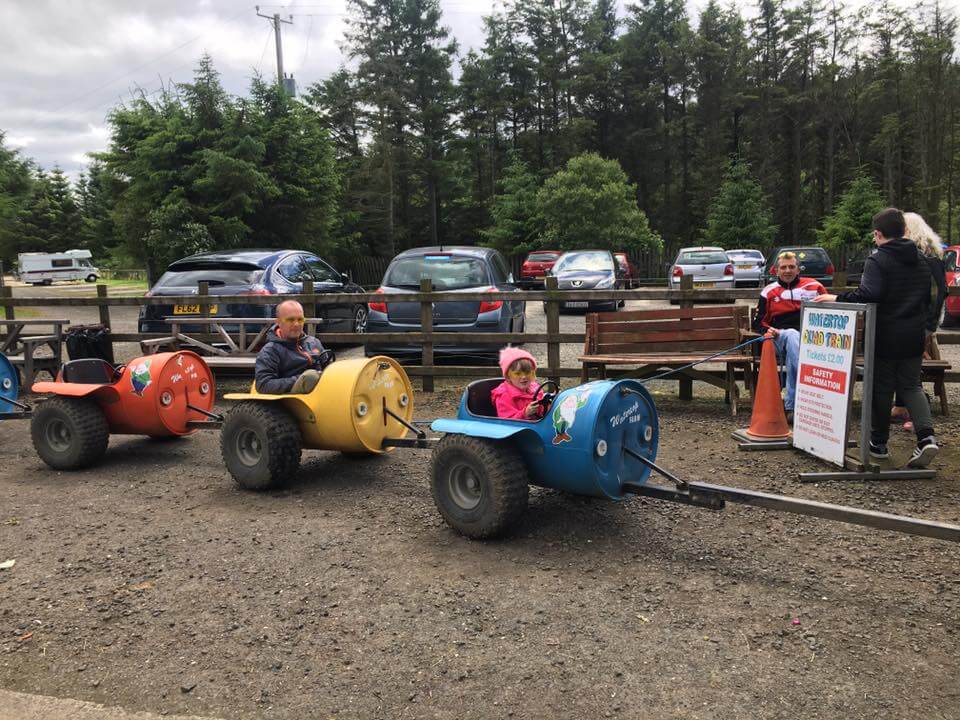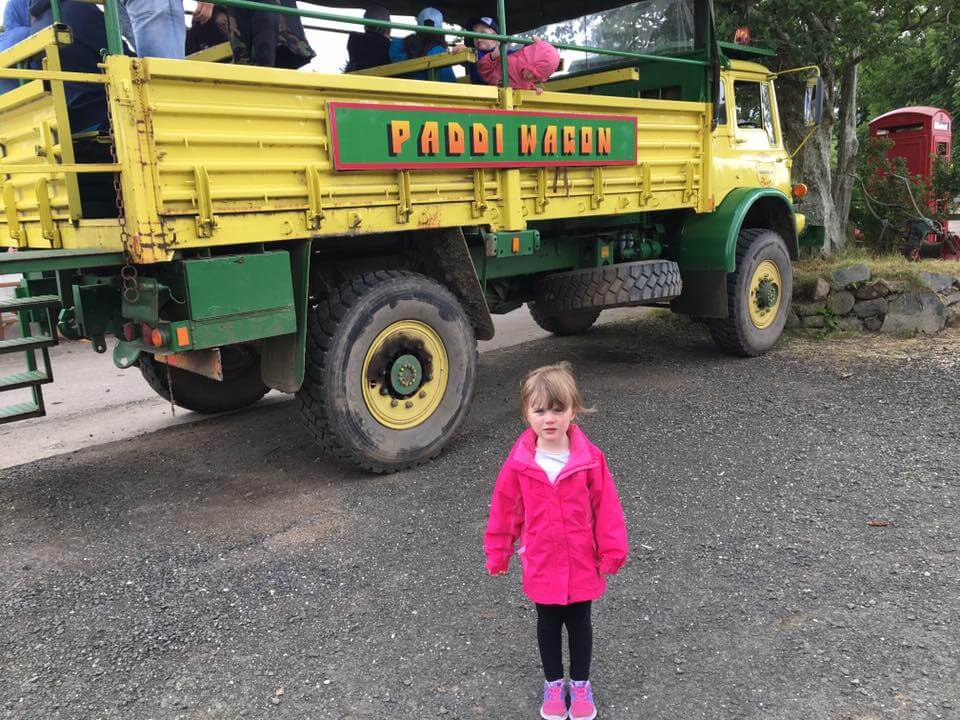 The Paddi wagon, while not the most comfortable journey, it gives you a tour of the wider farm.  The driver explained how tough farming life was during winters past, and how they have to keep adapting to keep the farm open.
Farm closes
After the farm has closed for the day those camping could still walk around, use the park and visit the animals.  There is also a big barn to visit which contains a lot of the smaller animals at night.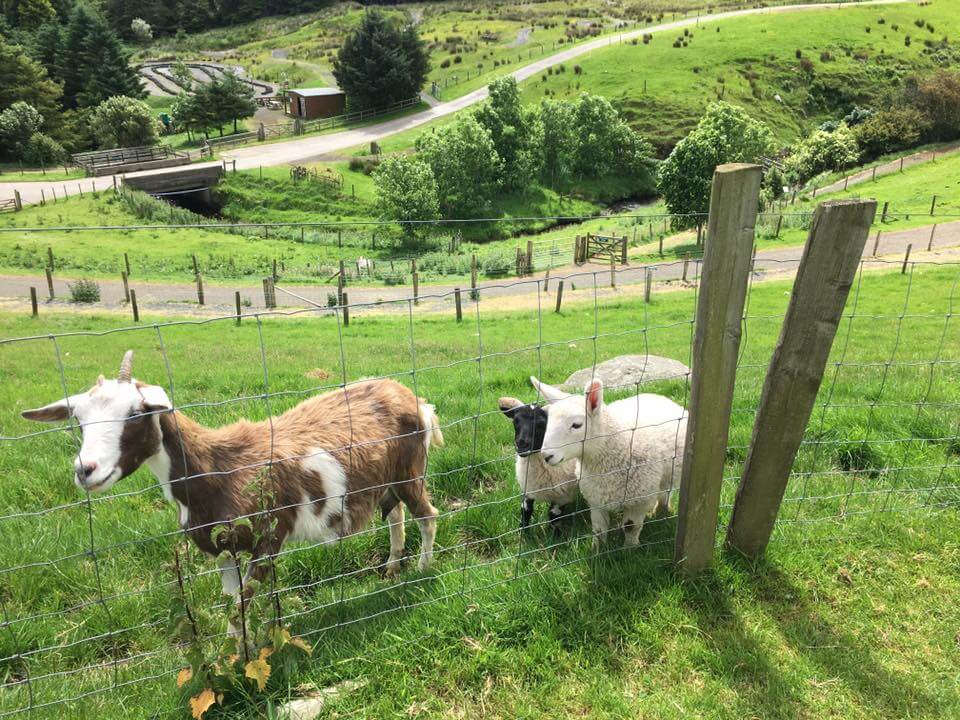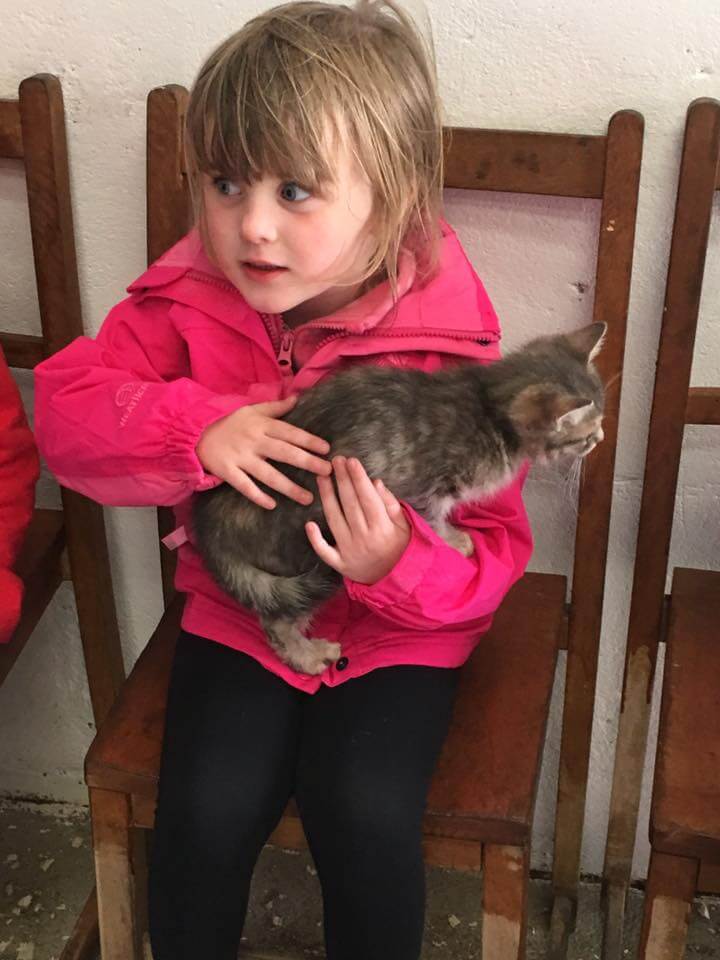 After a long day, we went back to our camp site for dinner and a few beers before having an early night.  Most sites have a table beside them, but its first come first served I'm afraid so if you spot one-  put claim on it.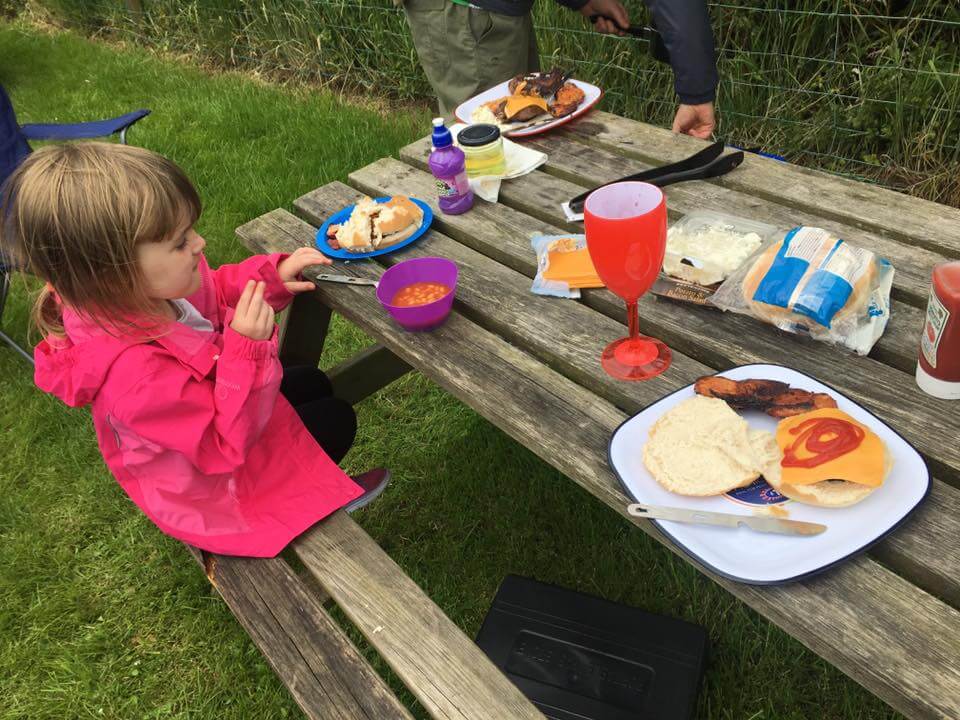 There is a small cottage on the farm, which is open all the day, we could go sit in it with a few beers in the evening.  We went armed with marshmallows and skewers,  but couldn't get the fire going.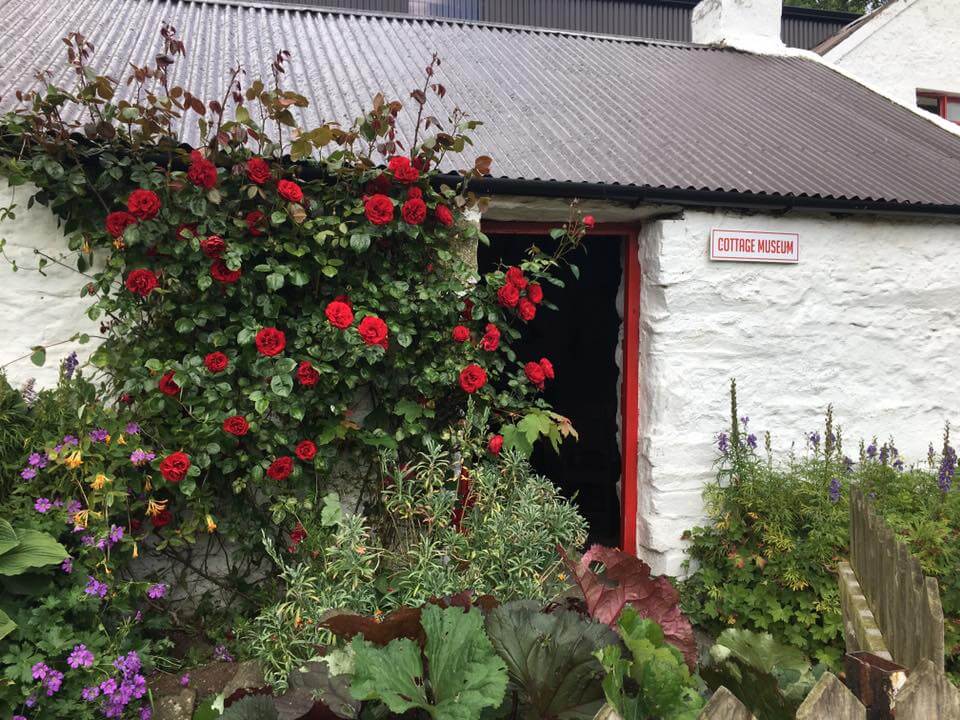 We really enjoyed our time at Watertop farm.  As the rides are pay as you go. It quickly added up, but Megan really enjoyed herself.  I will 100% go back again at some point in the future, while visiting other areas of the north coast.
Top tips
1. While Ballycastle isn't too far away try to bring everything with you. You don't want to have to go up and down that road too often.
2. Mosquito repellent is a requirement.  The camping area is near a big forest and at night the mosquitos are out in full force.
3. If you don't fancy cooking, head to Morton's chippy in Ballycastle.  Its right next door to the ferry terminal.  It's expensive and always very busy (so be prepared to wait in line). However, it came highly recommended and I would also recommend to anyone up that way