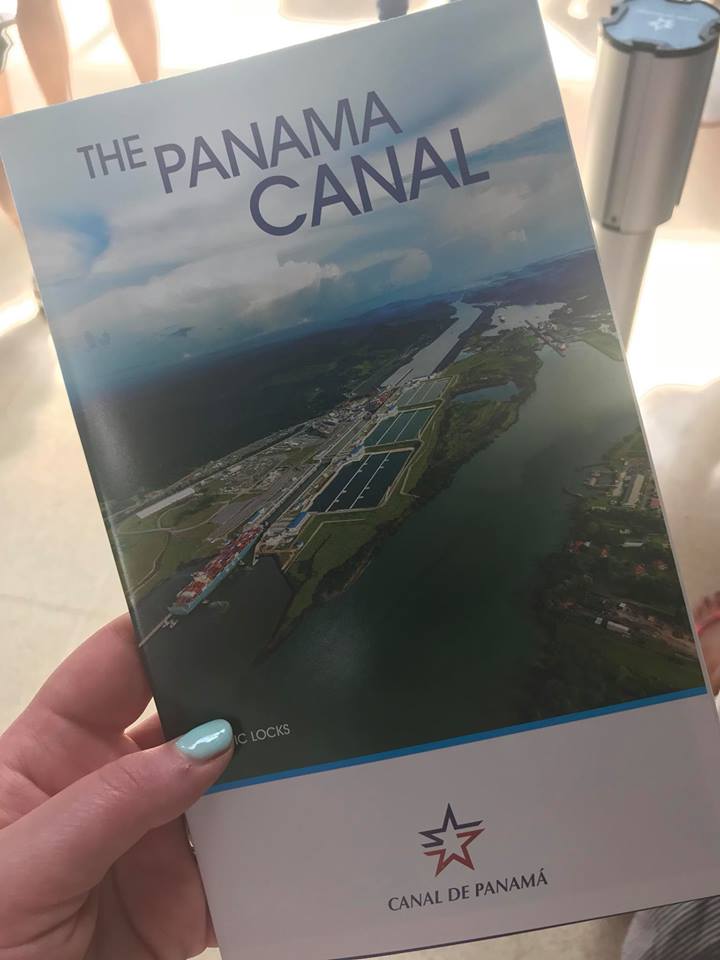 We had travelled to Panama in May 2018, to watch Northern Ireland play against Panama. However, we couldn't miss a visit to the world famous Panama Canal,  it is the country's main attraction after all.
Where Is It

The Canal itself is close to 50 miles long so you can visit in a number of places. However, due to its proximity to Panama City we went to the Miraflores Lock, which is located about 30 minutes outside of the city depending on your location.
History
The Canal which connects the Pacific and Atlantic Oceans, took around 23 years to complete. The initial build was undertook by the French between 1881 – 1894. However, their attempt failed due to poor planning which made costs spiral out of control as well as a huge number of men dying during the build.
Under the leadership of President Theodore Roosevelt, the USA took control of the build in 1904, completing it in 1914. The Panama Canal was under the control of the US government from 1914 until 1999 before coming under Panama control in 1999.
Now 14,000 ships pass through the Canal on an annual basis.
A more detailed history can be found here.
How To Get There
We opted to do a red bus tour so that once we finished the visit to Miraflores, we could move onto another location, and see as much of Panama as possible.  Information on the red bus tour can be found here.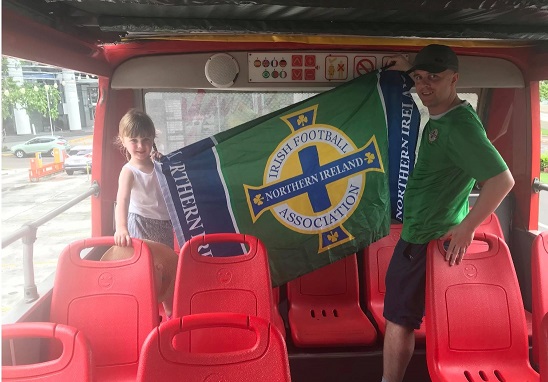 Opening Hours and Cost
The visitor centre is open daily from 8 am to 6 pm all year round.
The entry cost for us was 20 B (£15) per adult, Megan was free as she was under 6 otherwise it would have cost  12 B (£9.50).
Up to date times and entry cost can be found here.
*Note if you're a resident card holder the price is slightly cheaper.
What To See And Do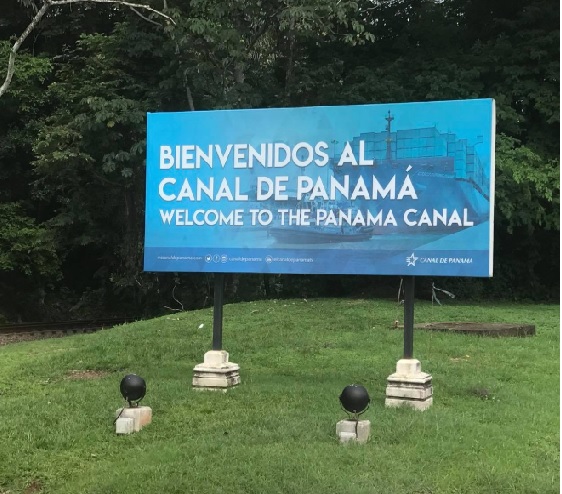 Watch A Ship Passing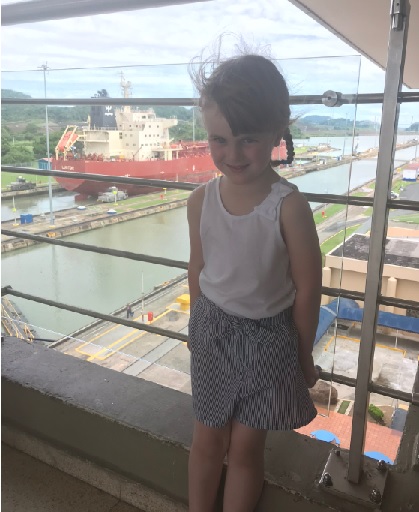 Luckily we arrived just as a ship was passing through the Lock, or we would have had a few hours wait for the next one.  After purchasing our tickets we made our way (ran) to the top floor and onto the viewing deck.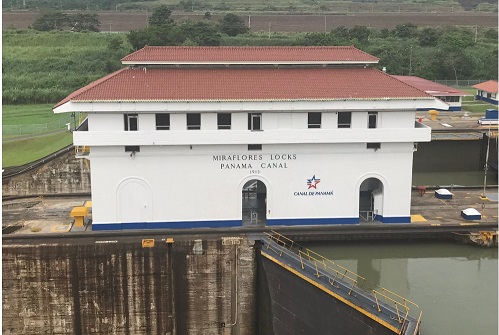 Have An Ice Cream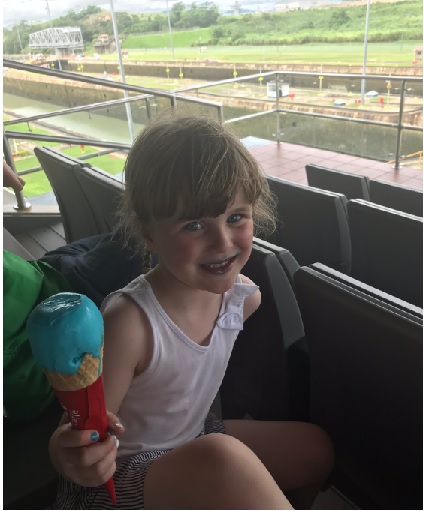 We recommend sitting down and grabbing an Ice Cream.  Panama in May, is one of the warmest places I've ever been. There is a great viewing gallery on the lower floors which gives some shelter from the heat.  This area also has a commentator who is happy to answer questions while the ships pass.
Visit The Cinema
Within the visitor centre, there is a cinema room which shows a video explaining how they built Panama Canal and how Miraflores and other locks work.  We would have / should have done this first, but we didn't want to miss the ship passing through the canal.  It was very interesting and well worth watching.
Museum
The last part we visited before leaving was the museum. The museum  has everything you need to know about the canal, including interactive exhibits for the kids, and an opportunity to guide a ship through the Lock. This was Megan's favourite part!
Would We Recommend
Yes, it's a wonder of the modern world…. Although, if you expect to see ships coming through one after each other you're in for a let down. The process is very slow and time consuming.  They only allow a certain amount of ships in the system at any given time, so it can be hours between ships.
Top Tips
Check sailing times, we were remarkably lucky and it would have been a massive disappointment had we not seen a ship passing.
When you turn off the main road and into Miraflores Lock, you will cross a small bridge over a river.  Keep your eyes peeled for crocodiles.  Megan spotted one on the way in.
Thanks for reading
The Lewis Family.