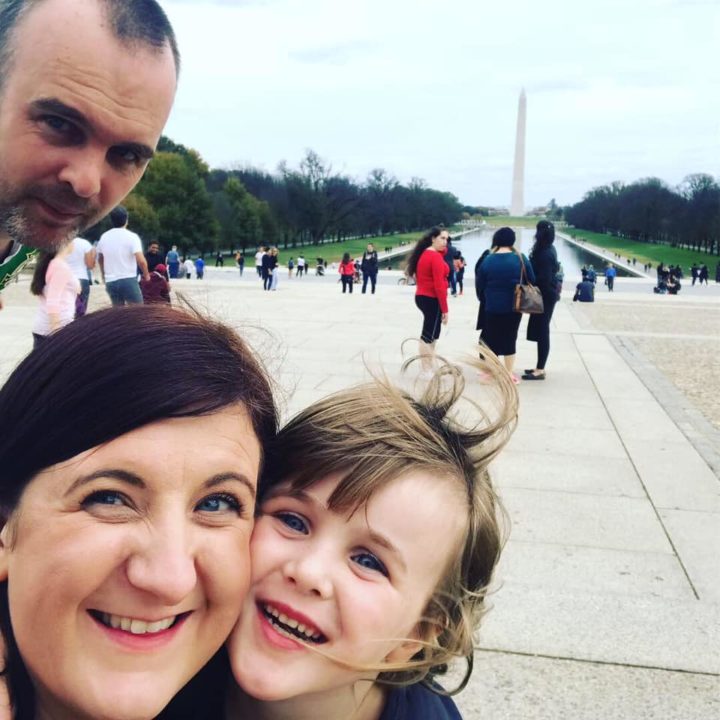 Washington DC has always been on our list of must see destinations. What with Megan's obsession with the President past and present, and Nicola's obsession with Olivia Pope (If you know, you know). So we took the opportunity and jumped on the train during our recent visit to NYC, and took a trip to the Capital.
Where Is It
Washington DC the Capital of the USA, is located on the Eastern side of the USA.
History
Washington DC is steeped in so much history, I won't even pretend to be an expert on it.  This website has all the information you need.
What To See And Do
We only had seven short hours in the city,  so had planned to see as much as we could. To be honest, we could have done with a few days there… so our visit and this blog really is a whistle stop tour of the main bits.
Capitol Hill Building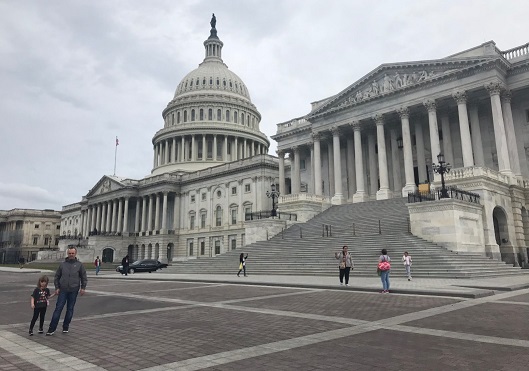 The Capitol Hill Building is not far from Union Square Train station. We had planned on going for a tour, having booked months in advance. Sadly our train was delayed by 90 minutes leaving New York, meaning we missed our scheduled time slot.  The tours for the rest of the day were fully booked, so we had a walk around, took some photos and left.
If you're planning a visit, leave extra time.. it's amazing to see, and should not be rushed!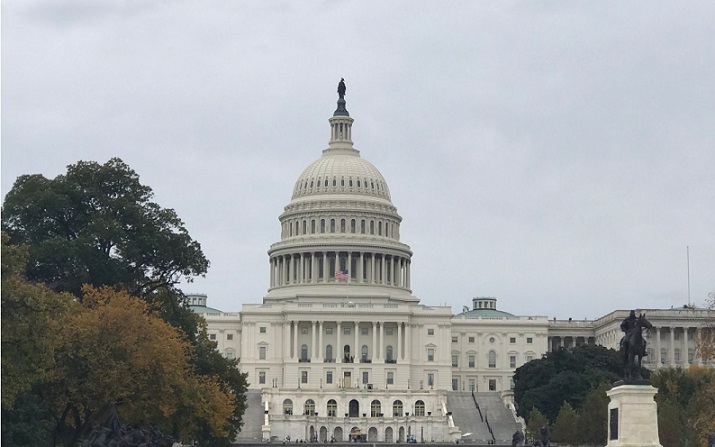 The building is mighty impressive from the front and the back.
More information on the free tour can be found here.
From here, we really recommend you save your legs and jump on the circulator bus, which will take you round the Mall, with stops at the Memorials and Museums, for a Dollar a ride! Don't worry there be plenty of walking to do also!
The White House
I cannot stress how important our visit to The White House was! Megan had us tweeting President Trump to see if she could call in for tea and buns with him!!  I can't imagine what a five year old from Northern Ireland would even chat to a President about, but I assume, in this case, we would have been thrown out pretty swiftly.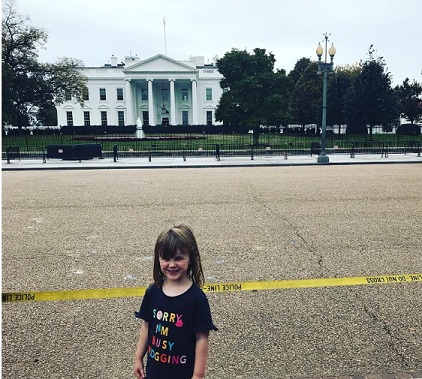 Sadly due to the arrival and departure of the Presidential Helicopter, the area around the more iconic south lawn was closed off, so we had to view from  the Lafayette Square side. It was a very long walk to get to this part in warm temperatures. If I'm honest it was one of those moments where reality just doesn't live up to expectations!  Feeling pretty underwhelmed we moved on.
Memorials
There are many memorials all around the mall. We printed off a map before we went to help us along. Sadly we didn't have time to see them all, but the ones we did visit were beautiful and very respectful.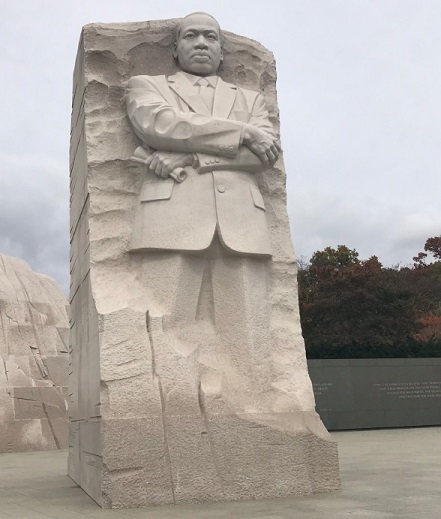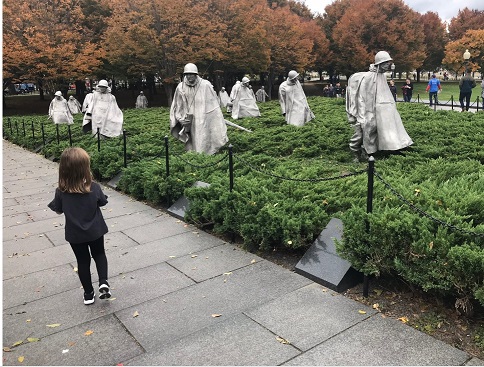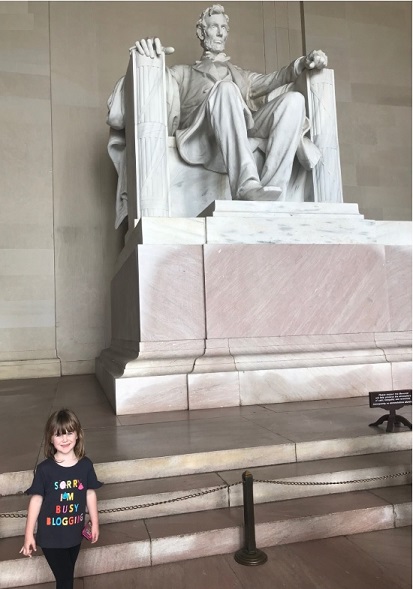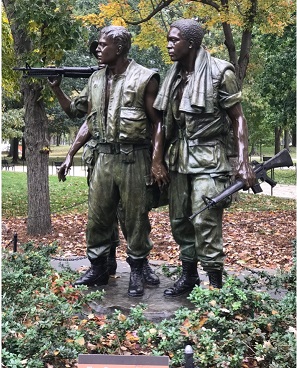 I will also comment on how clean the area around the memorials is, not a drop of litter to be seen anywhere.
Washington Memorial
The Washington Memorial was built in honour of George Washington, it towers an impressive 555 feet 5 1⁄8 inches and can be seen from all around.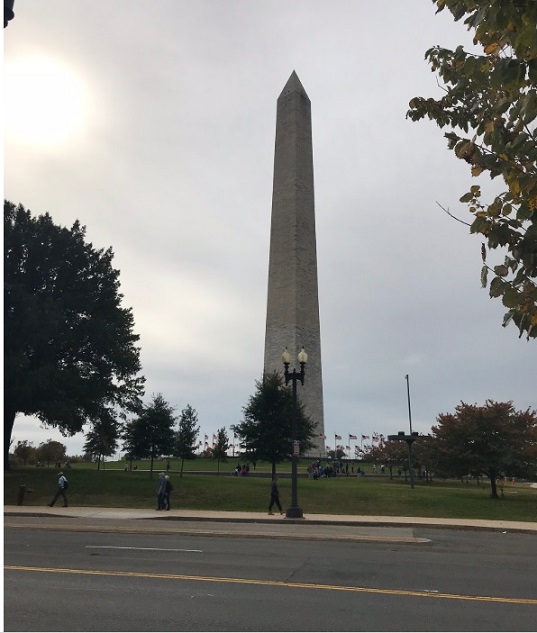 What makes the memorial even more impressive, is catching the Presidential Helicopter and his Apache flying right past it.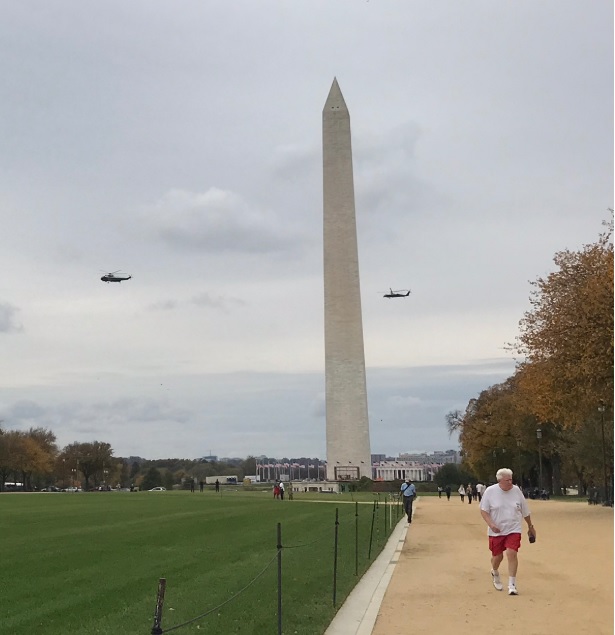 Yes, that's Trump in the helicopter.. and not out for his morning jog! Megan might well believe a very different story, but that's a dream i'm not willing to shatter.
It's possible to go to the top of the Washington Memorial. Unfortunately, during our visit there was renovation works going on. We recommend before your visit that you check here, to find information on opening times and cost. We have seen photos from friends who have went up and the view looks amazing.
The Carousel
At this stage in the day, we could have cried for joy when we seen the carousel in the background.  Megan was getting weary, and her legs were just about ready to fall off (no really).  This quickly perked her up, and stopped the complaining for a while.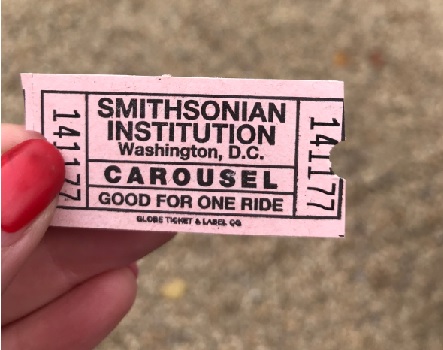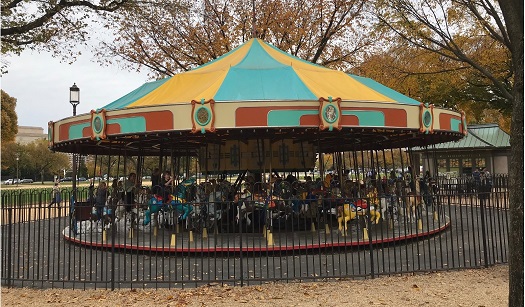 We found out later there is a bit of history behind this carousel, more information on which can be found here.
The Museums
We didn't plan to visit any of the Smithsonian Museums, as we just didn't have the time. This is a major regret, we would definitely return one day and make sure to visit one of the many free to the public museums that line the mall.
Would We Recommend
We would recommend Washington DC to absolutely anyone.
Would we recommend doing it in a day trip from New York? Nope! We left our house in Brooklyn at 4.30am, and didn't make it home again until close to midnight! There was a lot of coffee and dunken doughnuts consumed that day!
We would say to experience the city properly you will need at least 2-3 full days.  There is so much to do and see for free, honestly we went seven hours and the only thing we had to pay for was the dollar circulator bus, and lunch! Washington is a beautiful city, and one we would love to go back to, especially after we made a friend on the train journey home. Eileen, if you're reading this – Megan said Hi!!
Top Tips
Use the DC Circulator, for one dollar you can travel from Union Station, right down to the Lincoln Memorial and back up again.
Make use of the free Smithsonian Museums.
Bring snacks while there is food kiosks around the mall there isn't any shops, or cash machines nearby.
Leave plenty of time,  seven hours is just not enough!
Thanks for reading
The Lewis Family.
For further posts about our time in the USA click here.