While travelling around Thailand in December 2015 we decided to take a ferry to the Phi Phi Islands.
Location
Phi Phi Islands are nestled in the Andaman sea between the island of Phuket and the Krabi region.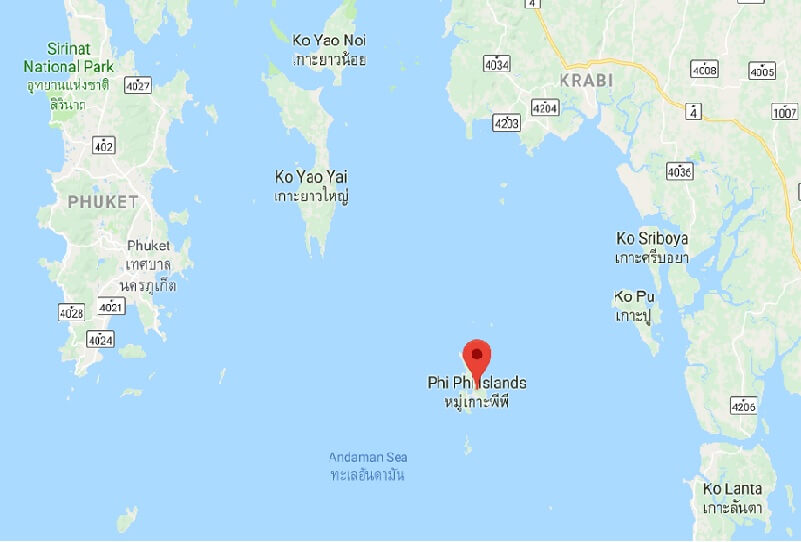 How We Got There
The only way to get there for us was by ferry from Rassada Pier, Phuket which takes about 2 hours. There is also an option from Krabi which takes about 90 mins. To book we used –  www.phuketferry.com We paid for Megan, but later we were told we didn't need to, as children are free, but as you can see it was very inexpensive.
The ferry was clean and comfortable and had a bar on board, selling water, drinks and snacks.  There was the option to sit outdoors in the sun, or take some shelter and shade inside.
Booking online isn't essential, but on arrival at the terminal we were glad we had, as there was a huge crowd already waiting to board. It was all a bit chaotic getting off in Phi Phi.  We had to get a two year and two bags (someone brought a wheelie case) off the boat onto a pier, by crossing over two smaller very wobbly old boats, which wasn't exactly easy but it was all part of the fun.
Where To Stay
There are plenty of options for accommodation on the Island, ranging from budget to luxury, with price tags to match!  Just be careful when booking, as some booking sites make it look like your accommodation is on Phi Phi Island, but it's actually in Krabi, or Phuket.
As we were travelling with a toddler, we pre booked our hotel, but on arrival at the pier there are plenty of vendors selling accommodation.  This seems to be a popular option with the backpackers, and those who have no set travel dates and plans.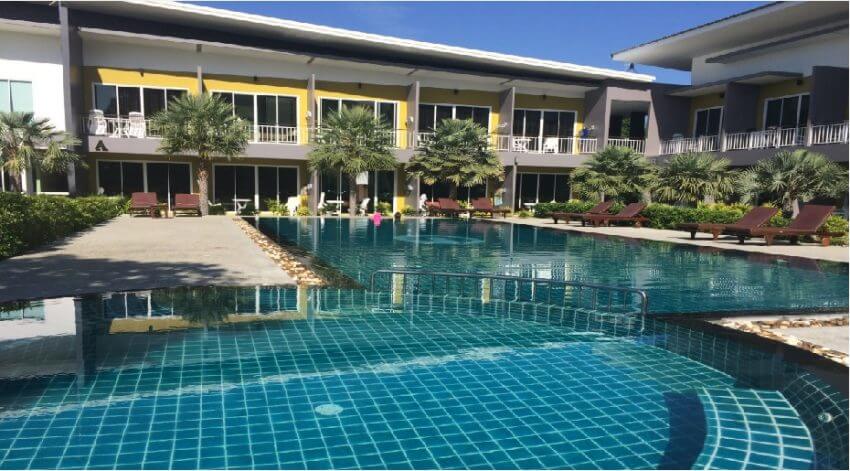 We stayed in the Gypsy Seaview hotel, which is a bit of a dander from the pier, but it's in a quiet area of the island, which suited us perfectly.  It has a lovely pool to cool down in (sadly no shade, my only minor gripe).  There is the option of staying in the main hotel as we done, or in the wee huts just beside it, which are much cheaper. http://www.gypsyseaview.com/
The Island
The island was absolutely destroyed by the Tsunami in 2004, on arrival it's obvious why.  The land on which all the restaurants and accommodation are built is low lying, so never stood a chance. Reassuringly, they have heavily invested in an early warning system, to alert people if there was ever to be another Tsunami, and there are signs everywhere pointing people in the direction to reach higher, safer ground.
We have mixed views on Phi Phi Island. From a distance on the ferry, it looks like paradise! However, as we got closer and off the boat our views changed.  While the island is beautiful, it's ruined by bars and night clubs, pumping out loud music more or less 24/7.
The area we stayed in was a lot quieter than staying in the central town area.  The restaurants were quieter and family run, compared to the town where there is a McDonalds and pizza sellers. I suppose it really depends on what you're looking for in your visit to the island, and it could be said that there is something for everyone!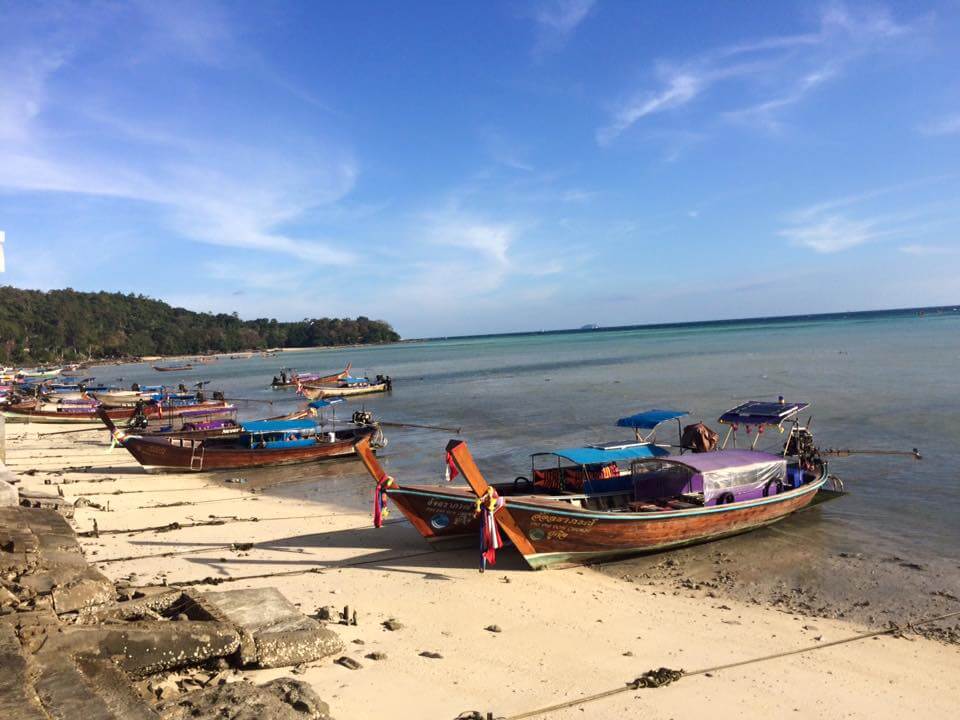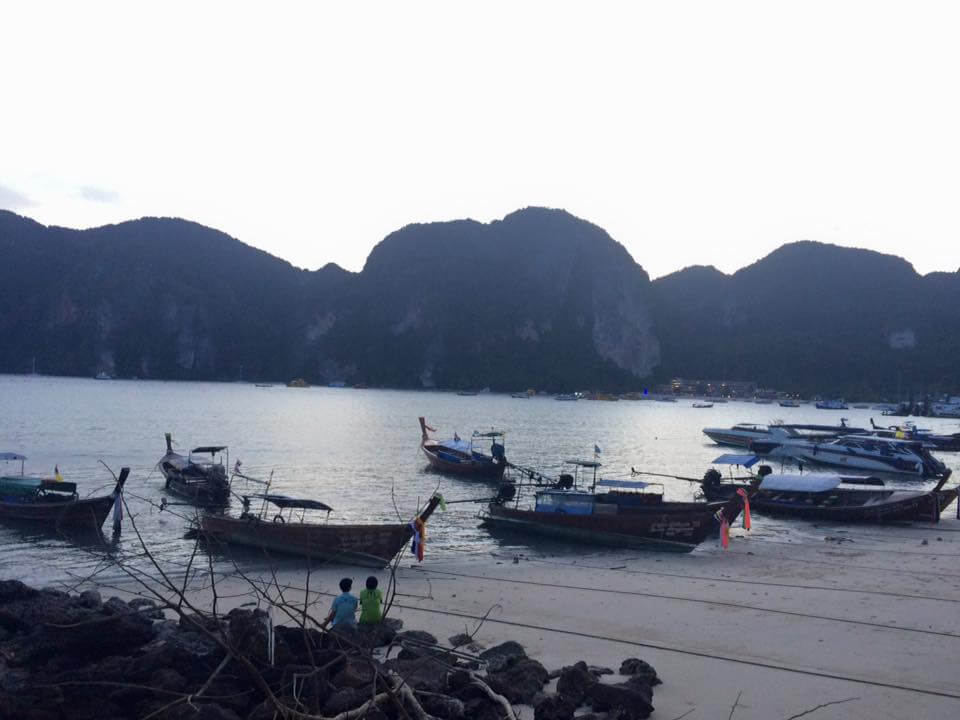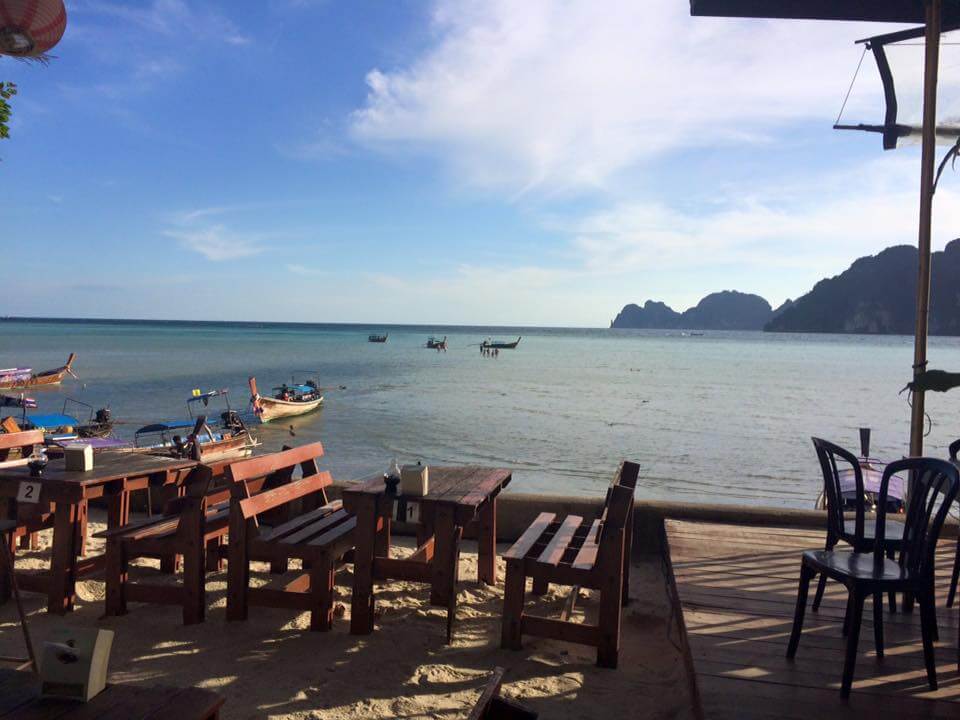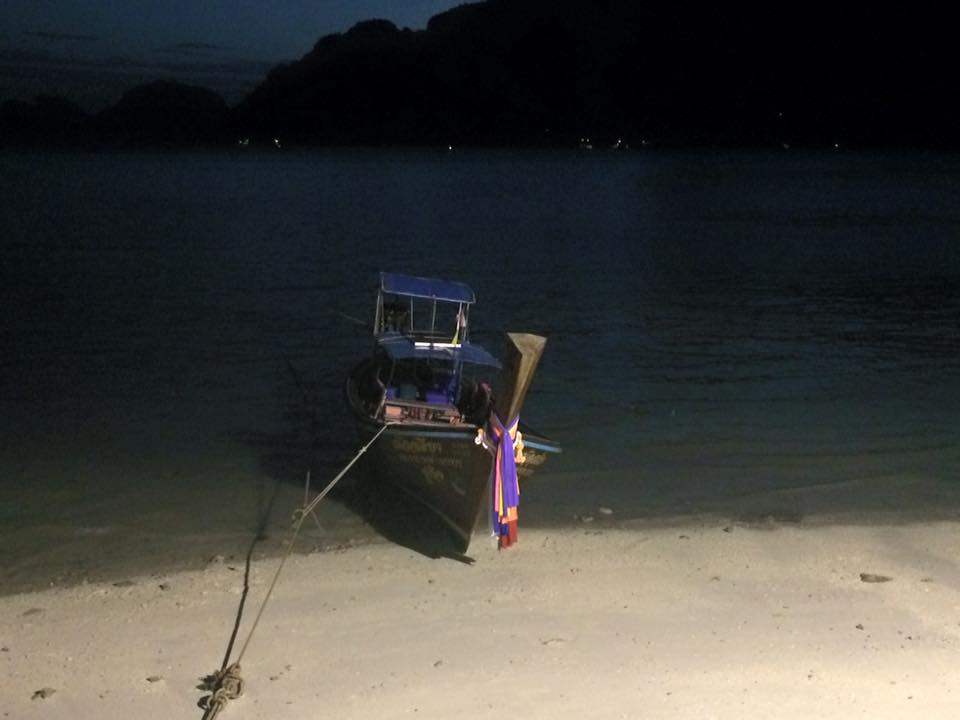 Food
I had the hottest meal I have ever tasted in my life in a local restaurant in Phi Phi. The waitress said "tourist hot or local hot?" I like my food hot so I opted for local hot, wow!  Nicola went to a cookery school in Chiang Mai where she learn't -tourist hot is one birds eye chilli, local hot can be seven or more!!!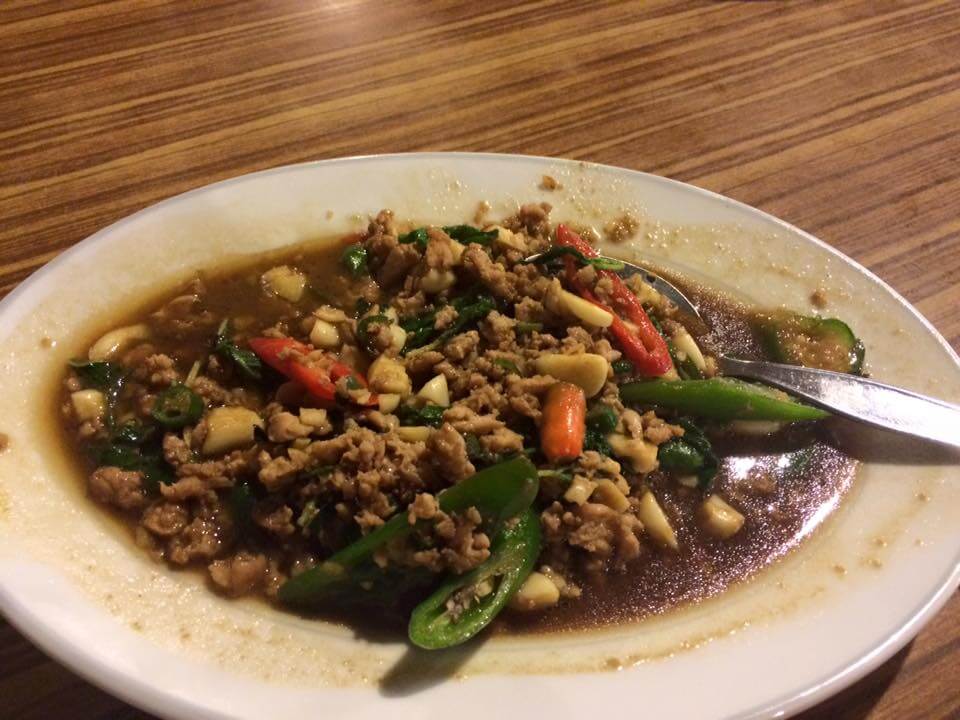 I should have took the more simpler option like Megan.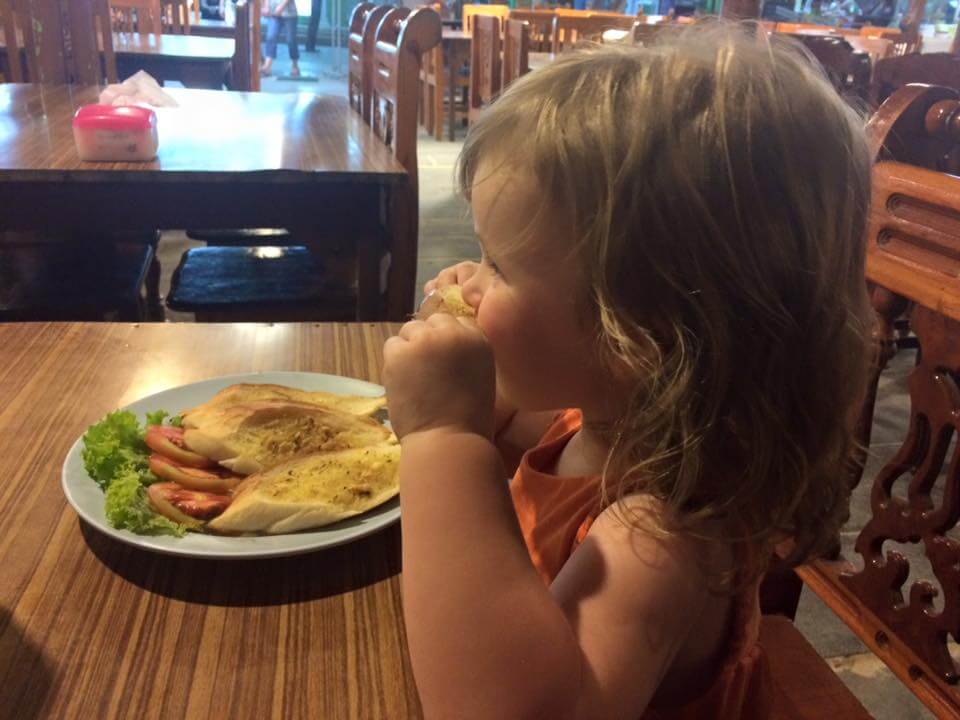 Would We Recommend?
As I've already mentioned, that very much depends on what you're after.  It's a bit of a party island, with pubs and tattoo parlours open late into the night. However, walk a little bit further out and it's calmer and more relaxed, and just beautiful.
I won't say it's a terrible place as it isn't, I just feel it has been over developed and needs a break. Perhaps with the closure of Phi Phi Ley, this will help things to calm down.
Top Tips
1. It isn't cheap compared to the rest of Thailand, bottle water in a 7/11 was treble the price than in Bangkok.
2. Research a place to stay depending on what you're looking for! You can have it as party mad or as calm and peaceful as you want.
Thanks for reading
The Lewis family.
Check out further posts on Thailand here.