When planning for our trip to New York, taking in a Ice Hockey game was on our wish list. NY Rangers  at Madison Square Garden was my first choice, but then I seen the price, and quickly changed my mind.
After some research I found that the New York Islanders were playing at home in the Barclays Center, Brooklyn the day after we arrived.  The tickets were coming in at a fraction of the price of the NY Rangers.
I purchased our New York Islanders tickets via Ticketmaster.
Tickets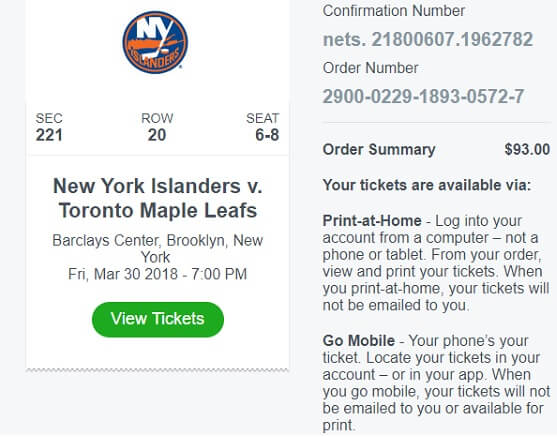 Where Is The Stadium

The Barclays Center is in Brooklyn, the closest subway stations are Bergen Street, Atlantic Terminal and Atlantic Avenue – Barclay Center.
Pre Match
All three stations are no more than a 10 minute walk maximum to the arena. We arrived early so decided to try out some of the local pubs.
None of the pubs we went to had an issue with Megan coming in.  Maybe because it was game night, I am not sure.
Drinks are half the price in the pubs than they're in the arena, so like most people, we had a few beers ( and cokes for Megan) before heading into the Barclays Center.
The Barclays Center – Home Of The New York Islanders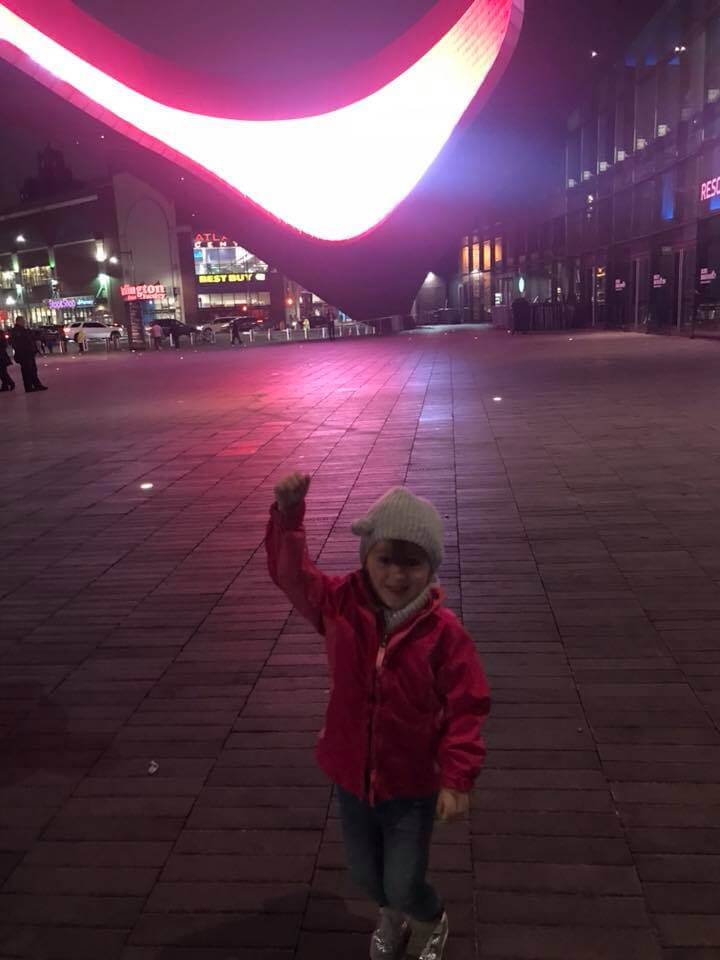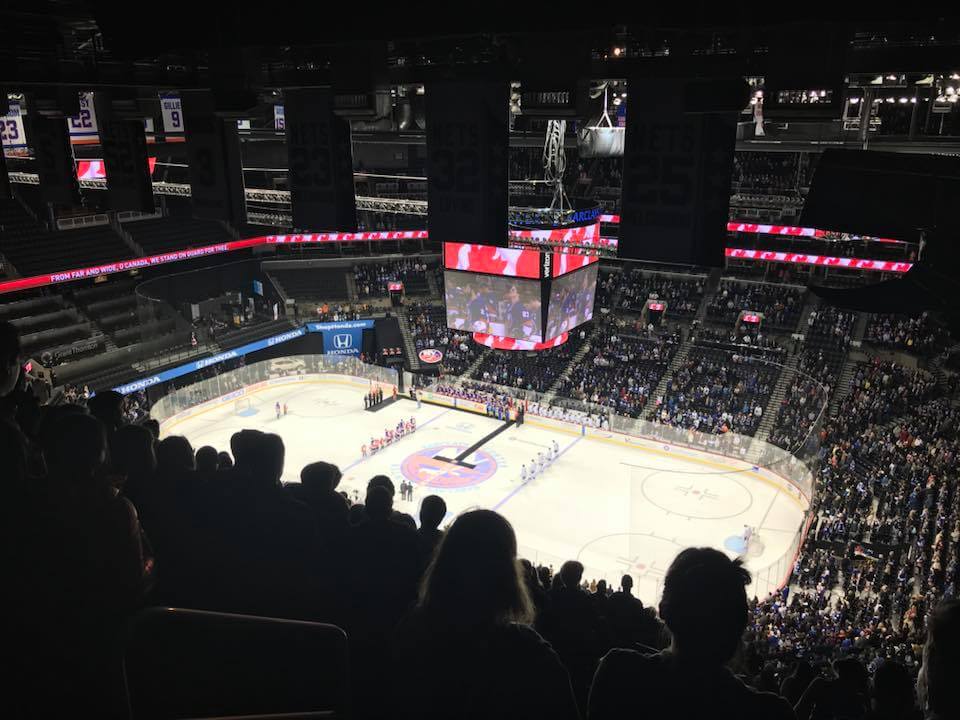 We left it as late as possible to enter the arena as waiting isn't Megan's strong point.  In hindsight we probably should have arrived a bit earlier and took in the atmosphere in the concourse area.  There was plenty going on from kids hockey games, face painting, meeting players and music.
The Game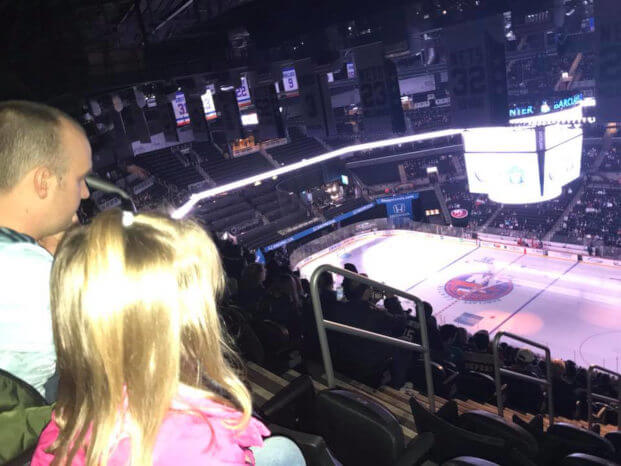 The stadium looked pretty empty and the vast population around us were tourists and Maple leaf fans. This did however add to the atmosphere, which was good.
I thought initially I wouldn't be able to see the puck from so far up, but the perspective was actually better than what I have experienced at Belfast Giants games at home and I was able to follow the game well.
The game was pretty action packed at 5-4 to Maple leafs, I doubt this is always the norm, but like most American sports there is plenty going on in the stands to entertain.
Would We Go Again
We really enjoyed our evening watching the New York Islanders, the tickets are pretty cheap for a night out, but everything is expensive inside. Would I do it again?  I don't know, perhaps!
Top Tips
1. Do a bit of research, if you're not a massive hockey fan like me, you can pick up tickets for cheap enough going to see the New York Islanders.
2. If you plan to eat, do so before you head over, everywhere outside the arena was busy.
3. Bring some snacks with you, saves money, and keeps the kids occupied.
Thanks for reading!
The Lewis family.
More posts on the USA, found here.