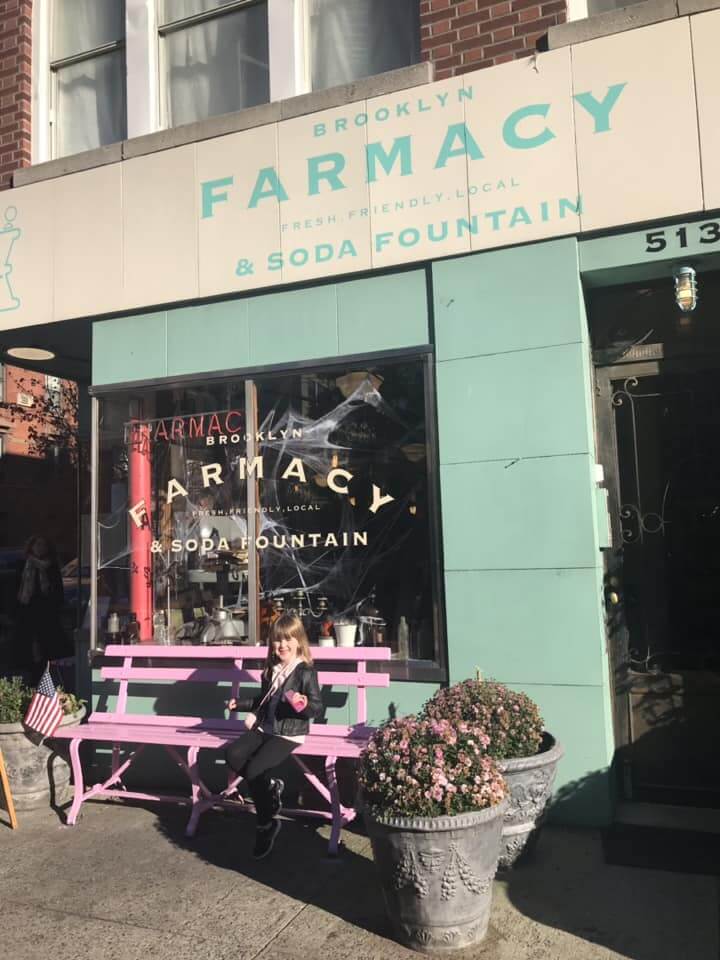 We arrived in Brooklyn around lunch time after our 7 hr flight from Dublin. We didn't want to waste a day, and were trying to stay up as long as possible to avoid jet lag.  Taking  a recommendation from Bernie & Jess Watt, we headed for a much needed sugar hit at the Brooklyn Farmacy & Soda Fountain.
History
Originally opened in the 1920's as Longo's Pharmacy. Longo's was open for a few decades before closing down in the 1960's due to problems with the son and the law!
It was re-opened by another pharmacist who kept the the shop style as it was, until closing it down in the 90's.
In 2010 it was re-opened as the Brooklyn Farmacy & Soda Fountain.  Most of the original features have been kept, the shop is decorated with what was found, from old medicine bottles to scales and old wooden shelves.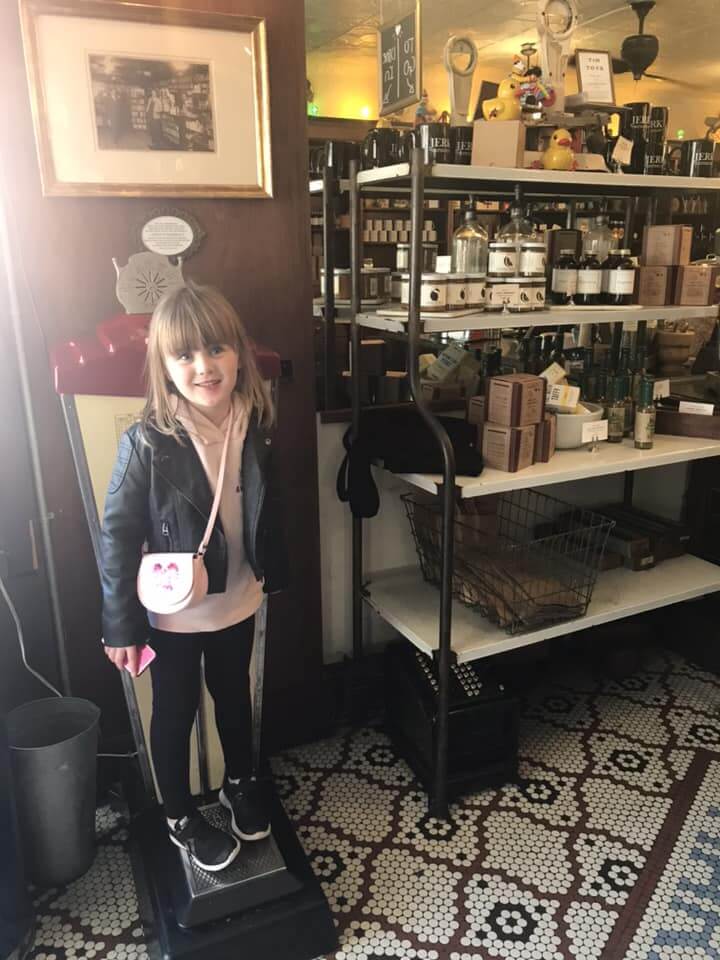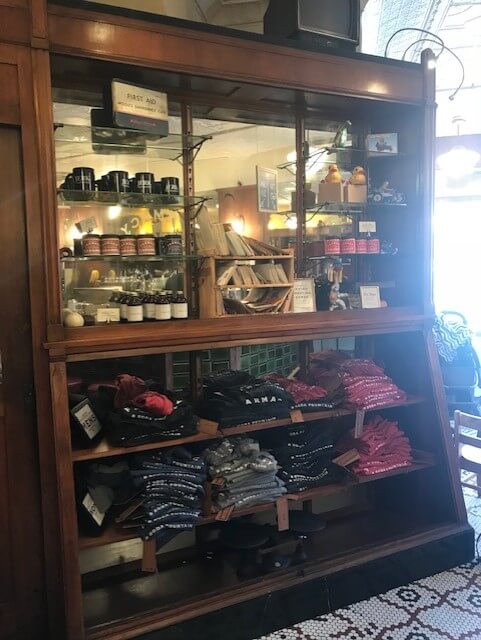 However, it wasn't a straight forward reopening. The structure had problems and the cost was going to be astronomical to get the place to a serviceable standard. One day purely by chance a woman drove by and asked for directions. The woman in question happened to be the producer for the reality show "Construction Intervention" on the Discovery channel. It so happened she was also looking a spot  for their season ending.
Within a matter of days a full team was in the location bringing it back to its former glory.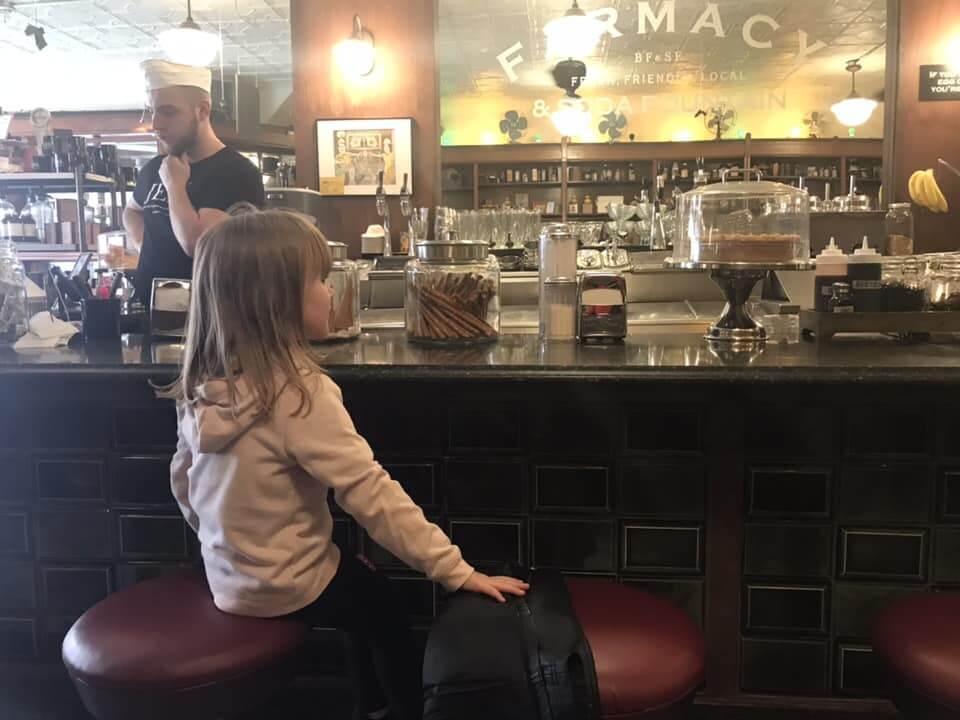 Where is it?

Located in the Carroll Gardens area of Brooklyn at 513 Henry Street.
How To Get There
Take the F or G line to either Bergen St or Carroll Street, it's a 10 minute walk from either station.
Opening Times
Monday – Thursday 11am – 10pm
Friday 11am – 11pm
Saturday 10am – 11pm
Sunday 10am – 10pm
What's On Offer
There is a pretty substantial menu with everything on offer from speciality sundaes, ice cream sliders, Sodas and light snacks. Most of the sundaes are $12 for a small or $15 for a large.
Mummy had already taken a sneak peak of the menu, and had her eye on a few choices. She finally decided upon "Fluff off"! This is the smaller version!!
Megan being Megan, opted for one scoop of plain chocolate ice cream!
Daddy being daddy, opted out all together and  went for a dander to check out the rest of the area!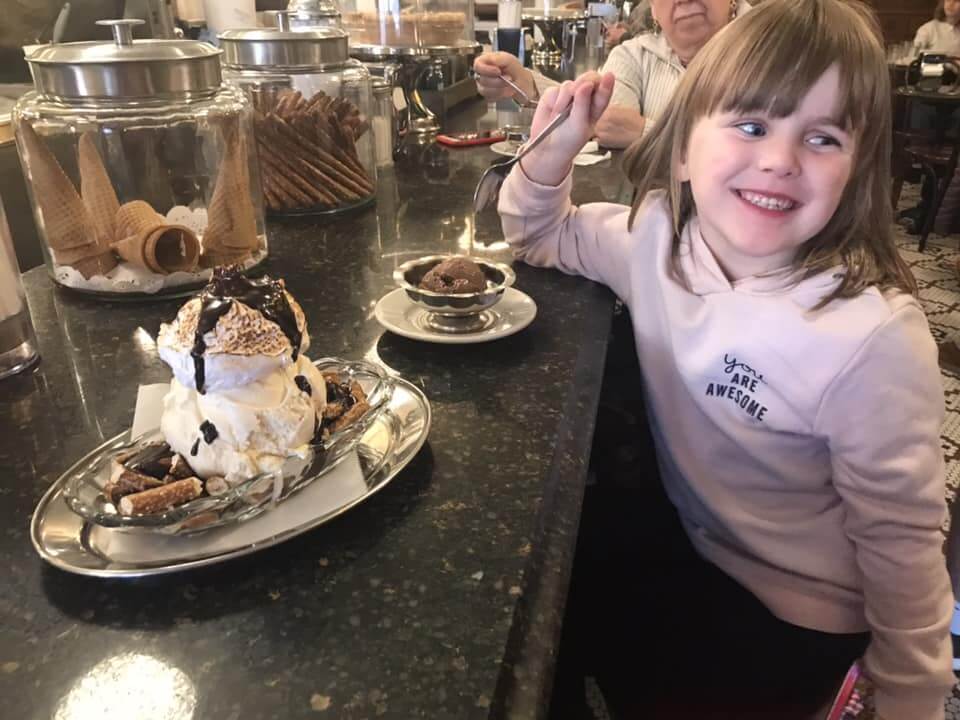 Brooklyn Farmacy & Soda Fountain was busy, with the most popular choice being Brooklyn Egg Cream.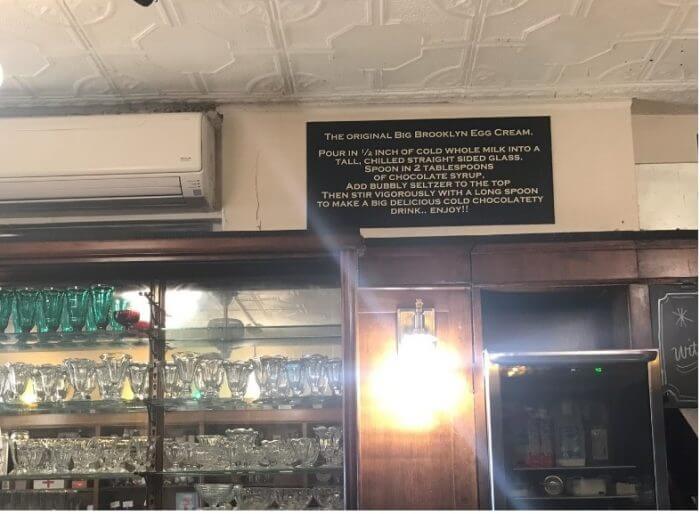 Would We Recommend
100%. The ice-cream was delicious, and the staff were very friendly.
I would say very few tourists pay Brooklyn Farmacy & Soda Fountain a visit. It was like stepping back in time to the boom time of Soda bars and ice cream shops.
Next time we're in Brooklyn we will be back to try out the rest of the menu…
Thanks for reading!
The Lewis family.
More posts on the USA, found here.