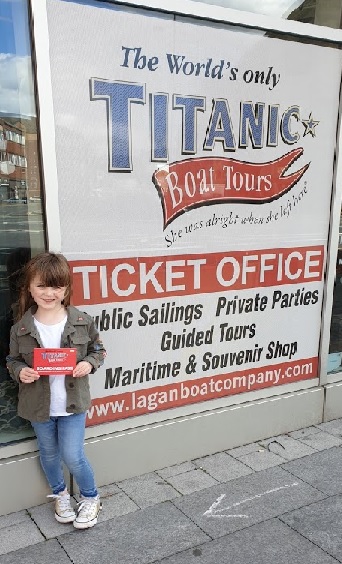 "She was alright when she left here" (so she was)! Unless you've been living under a rock you'll know that the famous Titanic was built and launched in Belfast, not far at all from where we live and grew up.
So off we went on a sunny Saturday with the Lagan Boat Company on their Titanic boat tour to see and hear about it!
Where Is It?

Situated on the banks of the River Lagan, about a 15 minute walk from central Belfast.  The closest train Station is Lanyon Place, a five minute walk away.
Opening Hours  & Cost
I can't remember what we paid, but know that Megan was free, so check out the Lagan boat company site for details. Times and days may vary depending on the season and weather, so if in doubt, give them a shout.  The office staff are lovely – and not just because they follow us on Twitter – Hiya!!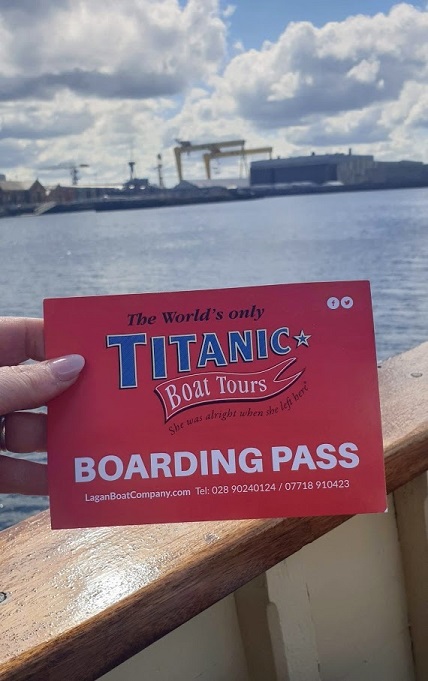 Click here for prices and times.
What To See And Do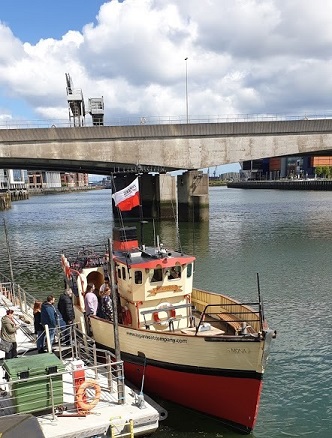 The tour takes an hour, and to be honest we couldn't work out where the boat would go that would take that long.  The Lagan only goes so far before you're heading into the Irish sea.
On board there is plenty of seats, both inside and out with a very knowledgeable guide pointing out and explaining everything along the way.
Titanic visitor centre and Harland & Wolff cranes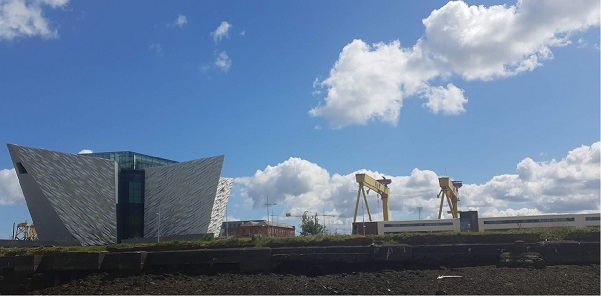 If you go on the boat tour and don't get a snap of the famous cranes….. did you even do the tour at all!
If you're lucky like us, and go during a low tide you can see the old original slipways used to dock and launch the Titanic.
You also get a glimpse of the studios used to film Game of Thrones.
HMS Caroline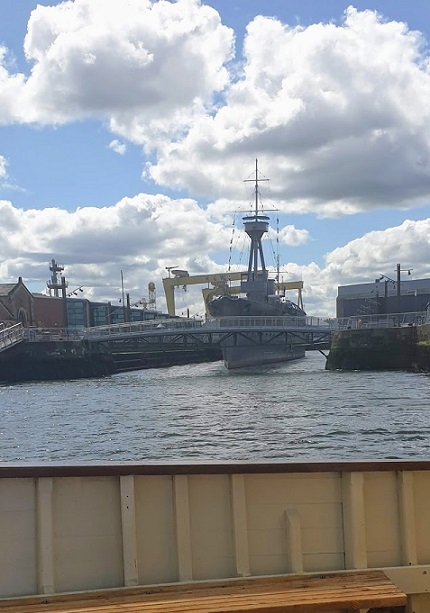 Not the best picture of the HMS Caroline, the last survivor of the Battle of Jutland, and certainly doesn't do it any justice at all!  She has been restored, and is now opened to the public. We recommend a tour of this living legend if you get a chance.
Belfast Harbour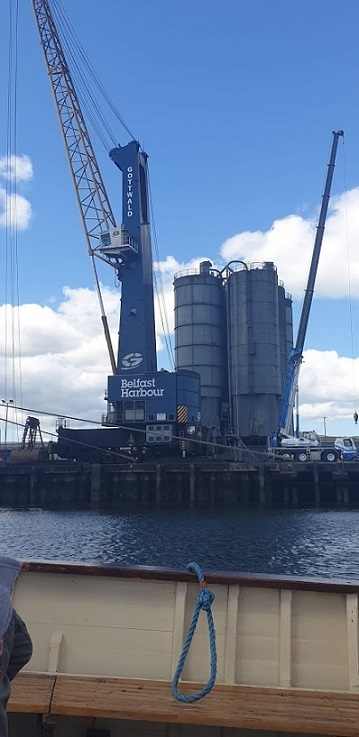 Belfast is still a fully working Harbour.  Megan was in awe at the huge cranes used to load and unload the massive container ships from all over the world.
Seals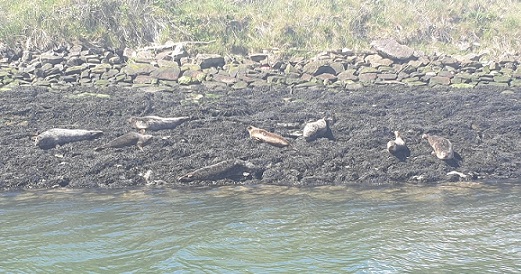 Spoiler Alert!!!
This was a massive surprise for us… given that the Lagan was once declared an aquatic deathtrap.
The boat company and guides have built up a pretty good relationship with the seals so we were able to slowly get up pretty close.
Would We Recommend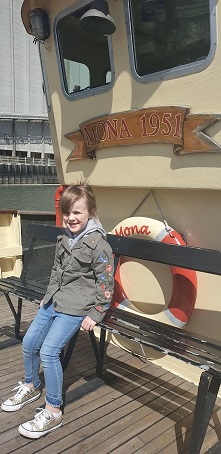 Yes.  We really enjoyed our Lagan boat tour. We  seen and learn't much more than we expected.  It was interesting to hear the history and see all the landmarks from another perspective while on the water. The highlight for Megan and the other child on-board was seeing the seals basking in the sunshine.
Top Tips
If you can board quick enough, sit up stairs on the seats as you will have a brilliant view. If not starboard (right hand side if looking towards the front of the boat) will get you better views. Although to be fair it wont make much difference.
Wrap up. Even on sunny days in Northern Ireland (yes, they do exist) it's going to get chilly and if it does get too cold, sit inside the views are still as nice from in there.
Listen to the guides, these guides know their stuff and happily answer any questions you may have.
If you need a drink to steady the sea legs after, McHughs bar is just across the road and has good food as well.
If you enjoy reading about our days out in Northern Ireland. Check out our other blog posts here – Northern Ireland
Thanks
The Lewis Family.